Building Community
WISDOM ROAD: Join Me on an Audacious Journey
May 3, 2022
Topics
Learner Agency
Design Thinking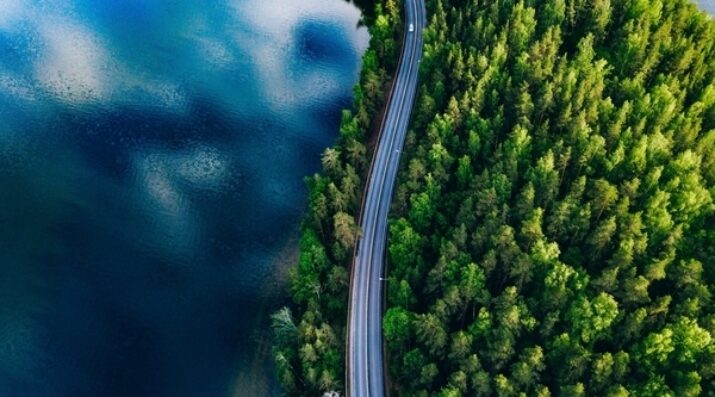 Building Community
Building Community
When educators design and create new schools, and live next gen learning themselves, they take the lead in growing next gen learning across the nation. Other educators don't simply follow and adopt; next gen learning depends on personal and community agency—the will to own the change, fueled by the desire to learn from and with others. Networks and policy play important roles in enabling grassroots approaches to change.
Learn More
Grant Lichtman is starting a listening journey through the U.S. and Canada to unearth deep cultural wisdom in "overlooked" communities. Here's how to join in the learning and help guide the path he will take.
Think of the voices that our grandparents and parents and we as young children collectively heard, huddled around the family TV, radio, or phonograph, voices that were born in towns, fields, mountains, and cities across the United States: the music of Mother Mabelle Carter, Muddy Waters, Woody Guthrie, Paul Robeson, Dolly Parton, Joan Baez, Johnny Cash, Billie Holiday, Bob Dylan, Carole King, Kris Kristofferson; the news of Edward R. Murrow and Walter Cronkite; the rhetoric of Franklin D. Roosevelt and Dr. Martin Luther King, Jr. They were the voices of poets and balladeers, dreamers and pickers, politicians of the every-person, and sons and daughters of both the working class and the "top 1%." They shared a faith in the essential strengths of the human spirit. They were starlight pointing us toward better selves within a shared Americana that transcribed city streets, shadowed hollows, and dusty fields.
These days, deep wells of cultural wisdom across our society have been swept aside by politics; our technology-driven, plugged-in race to consumption; the addiction to fleeting popularity; and ephemeral measures of success. We are bombarded by news, social media, influencers, and extremist voices, much of it tailored to re-enforce specific and polarizing narratives rather than time-tested wisdom that might bind us together. I want to help us find something powerful and important that we may have misplaced amongst the voices we tend not to hear. And I invite you to join me on this journey along Wisdom Road.
An elder reflecting on wisdom traditions they learned from their grandparents might represent 150 years of cultural knowledge, a treasure we can hardly afford to overlook.
Ten years ago, I traveled solo around the country for three months, visiting 65 schools, to ask: "How are you preparing students for the future differently than we have in the past?" I shared that work in my first major book, #EdJourney. It was a long, difficult, and incredibly inspiring journey that I swore I would never attempt again. I lied. I am launching a new long-term project that will push me beyond my comfort zone, beyond the known ground of schools, beyond even the questions I know to ask.
Over the next two or more years I am going to slowly wander the backroads of the U.S. and Canada on a journey of questioning and listening in "overlooked" communities. I want to sit with elders who remember what and how they learned from their grandparents. I want to find those "mayors of the block" to whom others listen. I want to ask what core values of their community molded them, what tenets of cultural wisdom we are failing to pass on to the next generation, what elements of their cultural traditions might help heal the deep divides in our culture today. Just think: an elder reflecting on wisdom traditions they learned from their grandparents might represent 150 years of cultural knowledge, a treasure we can hardly afford to overlook.
I plan to meet and learn from diverse communities across the land, from what Andy Calkins of Next Generation Learning Challenges calls "the school of our country." I hope to meet with Black Americans in the Delta, Latinx communities from the Rio Grande to the Bronx, ranchers in West Texas, Indigenous communities across the U.S. and Canada, fisher folk in the Canadian Maritimes, farmers in the Midwest, coal miners in Appalachia, recent and legacy immigrant groups wherever they settled, and more.
Wisdom Road is not about learning within the context of K-12 education. It is much more human-centered, finding deep human values and how we transfer those values from one generation to the next. It is about listening in places where the noise of our lives has overwhelmed important signals. It is about finding small truths in unexpected places and in the voices of unexpected people. Monica Snellings of Education Reimagined calls it "a quest for serendipity and adventure." Those are lofty aspirations that I will hold close to my heart when the weather turns sour, when the water system in my RV begins to leak, or when people shy away from me, an uninvited stranger in their place.
I don't know what I will find, but what I find I will share, what people tell me in their own words. This is their story, not mine.
Yes, what we learn in school is important, but school has, over the last century, become a factory that teaches just a slice of what molds us as humans. I don't think it is the most important slice. Several years ago I spent time on the Pine Ridge reservation in South Dakota, and I learned of the profound wisdom traditions of the Lakota Sioux, much of which has been translated into K-12 curriculum, but that curriculum has found almost no foothold beyond South Dakota. The Lakota wisdom is not valuable just for Lakota or just for Indigenous youth; it is valuable for all of us, particularly as we pay more attention to the social, emotional, and environmental wellness of ourselves, our communities, and our planet.
I don't know what I will find, but what I find I will share, what people tell me in their own words; this is their story, not mine. I expect I will find many areas where wisdom overlaps, where people with uncommon backgrounds share common ground, where similarities of individual and community purpose are merely cloaked in different language. I also expect I will find some fundamental differences in worldview, differences that we can still learn to understand rather than condemn.
In order to preserve my 38-year marriage and best friendship, my wife and I bought an RV that is big enough for two; Julie will join me from time to time, but much of my journey will be solo. There will be times when I spend the night in a highway rest stop or a Walmart parking lot. But there will also be times when I park for several days in a canyon, a forest, on a windswept beach, or in the driveway of a new friend. I will need to find a pace that works, slower than how I have moved through much of my life. Like many, I have slowed down infrequently, during rare vacations that are the exception rather than the norm. It will take some time to figure out how to slow life down; that alone is a lesson of wisdom that I already know I will learn.
I won't know anyone I need to meet, and they won't know me. I have to find them and gain their trust. I can't do that alone. I need suggestions and introductions. I need you. Just a couple of weeks ago, a colleague told me, "You definitely need to talk to my mother-in-law; she has an incredible memory and knows absolutely everyone in her community in central Louisiana." You know someone like this.
I start this fall in the Pacific Northwest and across the Northern Plains. I will write blog posts at least once a week, and some of those will be re-shared through my "journey partners:" Next Generation Learning Challenges, Education Reimagined, and others. I will post daily on Instagram and Twitter using #WisdomRoad and on the Wisdom Road Facebook group. I will likely do weekly video broadcasts, podcasts, or virtual meetups from the road. Join these social feeds so we can stay connected through my travels over the next couple of years.
Right now, I need just three minutes of your time to help shape my journey. Go to my new Wisdom Road web page to share any of these recommendations:
You know someone I should meet.
You would like me to stop by and break bread together when I am in your area.
You are a member of a school, civic, faith-based, or other community that might want to listen and share with me along the way.
You can suggest a question I should be asking.
Let us enjoy the wandering road together. Let us see what wisdom and what voices we can collectively find or re-find that we may be in danger of losing.