New Designs for School
Mass IDEAS Planning & Implementation Grants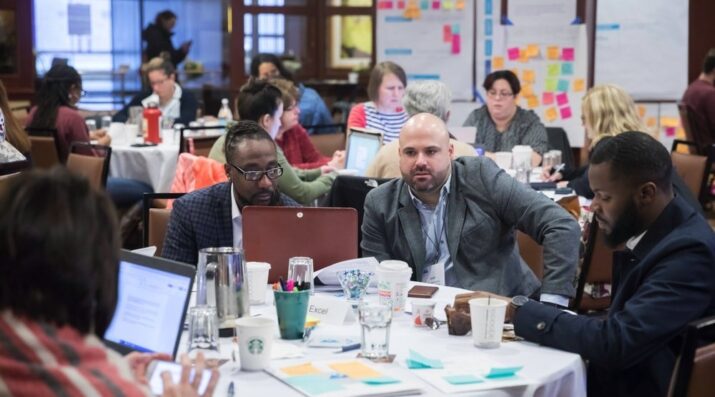 New Designs for School
New Designs for School
We've all had the experience of truly purposeful, authentic learning and know how valuable it is. Educators are taking the best of what we know about learning, student support, effective instruction, and interpersonal skill-building to completely reimagine schools so that students experience that kind of purposeful learning all day, every day.
Learn More
Create the great public schools Massachusetts students deserve, with funding and support from NGLC's Mass IDEAS.
Mass IDEAS (Innovating Design in Education for All Students), an initiative launched by NGLC in 2017, is dedicated to helping communities across Massachusetts that are ready to learn from each other, share ideas, and turn great ideas into great schools.

Implementation Grants
On May 18, 2020, Mass IDEAS announced its first cohort of implementation grantees, teams that are redesigning public schools across Massachusetts.

Planning Grants
On January 7, 2019, Mass IDEAS announced five planning grant awards of up to $150,000 per team, combined with direct support, to help Massachusetts-based teams plan to redesign existing public schools or create new ones.
---
The schools listed below were awarded grants by NGLC through past grant opportunities to support new designs for school.
People Working On This Challenge
See More

Barr Foundation
Funder
The Barr Foundation's mission is to invest in human, natural, and creative potential, serving as thoughtful stewards and catalysts. Based in Boston, Barr focuses regionally, and selectively engages nationally, working in partnership with nonprofits, foundations, the public sector, and civic and business leaders to elevate the arts, advance solutions for climate change, and connect all students to success in high school and beyond. Founded in 1997, Barr now has assets of $1.7 billion, and has contributed more than $837 million to charitable causes.

https://www.barrfoundation.org