Building Community
NGLC receives $4.2 million from Barr Foundation to support Mass. educators, teams
March 28, 2018
Topics
Change Management
Leadership
Tools for Next Gen Learning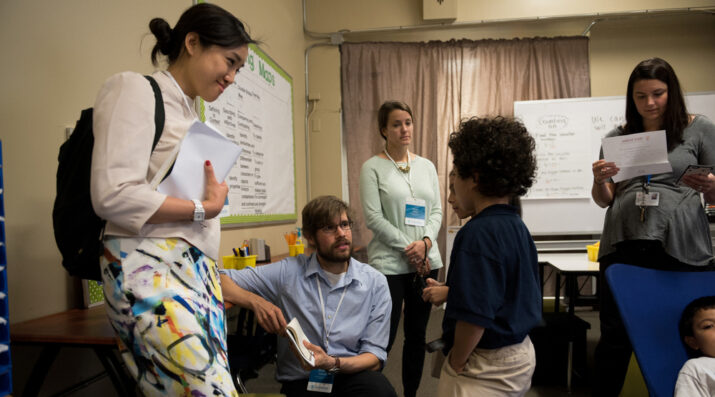 Building Community
Building Community
When educators design and create new schools, and live next gen learning themselves, they take the lead in growing next gen learning across the nation. Other educators don't simply follow and adopt; next gen learning depends on personal and community agency—the will to own the change, fueled by the desire to learn from and with others. Networks and policy play important roles in enabling grassroots approaches to change.
Learn More
On Tuesday, the Barr Foundation announced $24 million in grants. Among those grants is $3.5 million to EDUCAUSE via Next Generation Learning Challenges to support the implementation of Mass IDEAS. And another $700,000 to support the planning and implementation of Mass Learning Excursions.
Mass IDEAS - Innovating Design in Education for All Students is a new initiative from NGLC to ignite bold, innovative school models in Massachusetts.
A $3.5 million grant to EDUCAUSE will support the implementation of Mass IDEAS (Innovating Design in Education for All Students), a Next Generation Learning Challenges initiative to design and launch innovative school models across Massachusetts. Mass IDEAS will provide local educators with opportunities to engage in deep planning and design thinking to create public schools that are rigorous, deeply personalized, and committed to success for all students.
Mass Learning Excursions supports school teams from across Massachusetts to visit innovative next gen schools across the nation. Educators tour the schools and engage with school leaders, teachers, and students to see next gen learning in practice. Participants often report they are inspired by seeing the possibilities and begin to think creatively about designing new approaches to learning for their own schools and communities.