New Designs for School
Seeking Stronger Student Outcomes? Try Making Comprehensive Changes in Teaching & Learning
September 23, 2014
Topics
College & Career
Tools for Next Gen Learning
Curriculum & Instruction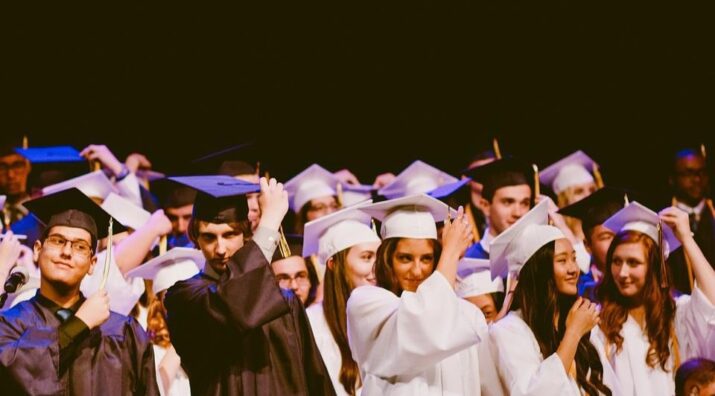 New Designs for School
New Designs for School
We've all had the experience of truly purposeful, authentic learning and know how valuable it is. Educators are taking the best of what we know about learning, student support, effective instruction, and interpersonal skill-building to completely reimagine schools so that students experience that kind of purposeful learning all day, every day.
Learn More
Find out what worked in the first lesson that emerged from the work of NGLC's higher ed tech innovation grant recipients.
Last week, I cross-walked tech-enabled innovations with core student success design principles in Is Technology a Natural Enabler of Student Success? That post was all about the potential that tech-enabled solutions have for improving outcomes for students. Today, I'm going to dive into what actually seemed to work with the first lesson that emerged—loud and clear—from the work of NGLC's grant recipients:
Achieve greater impact with "whole course" models.
Decisions, Decisions
Timing is everything: when designing an effective student success program, you need to make decisions about how to best apply your limited resources—faculty and staff time, finances, space, and technical resources.
The innovations of NGLC's grant recipients differed in their resource use around these factors:
The level of investment required by the user–whether instructor, student, and/or counselor
The degree of flexibility in using the tool or resource
The degree of change to teaching and learning that the innovation required
The differences in resource use lined up with the five different categories of projects: whole-course models, resources and training to help instructors redesign their own courses, learning analytics and early warning systems, peer learning environments, and supplemental resources to enhance existing courses. (These categories were created by the projects' external evaluator, SRI International, and you can view each category's grant projects in our grant recipients list.)
Consider a whole-course model when designing your student success innovation.
SRI theorized that the effects for whole-course models were significantly more positive than the other four categories of grant projects because they represented more comprehensive, tightly specified changes in curriculum, instruction, and course organization.
Why it matters: although whole-course models may require significantly more resources and commitment than other kinds of innovations, they may be the best investment because of their potential to yield greater positive effects on student outcomes.
A whole-course model means that instructors adopt a new instructional approach and curriculum that is enabled by technology. Whole-course models organize instruction in a way that departs from conventional practices, usually in a blended (online and in-person) learning environment. Grantees infused the courses—primarily developmental math courses—with technology components like software-based labs, online homework and quizzes, and at least one used automated early alert systems to identify at-risk students.
Example: University of Wisconsin-Milwaukee's U-Pace
"Students say that U-Pace instruction enhanced their learning and had a profound impact on them beyond the U-Pace course, affecting their approach to subsequent coursework and their self-confidence."
–Diane M. Reddy, University of Wisconsin–Milwaukee U-Pace
The U-Pace project team developed a prototype for an online Introduction to Psychology course in which students progress to new content only after demonstrating subject mastery by scoring a grade of at least 90% on an online multiple-choice quiz. Instructors use information recorded in the LMS to determine when students need support and the type of feedback to be given.
Instructors who teach a U-Pace course do make significant commitments: learning a prescribed course curriculum and instructional method, as well as tracking and supporting each student's varying progression through the course. But the U-Pace team created a strong support system for instructors, including a week-by-week course instructional manual, training modules, and student feedback templates and guides.
This tightly-defined approach yielded positive impacts on academic success. The University of Wisconsin-Milwaukee-U-Pace project was one of eight projects in SRI's evaluation with significant positive effects.
In their final project progress report to NGLC, the University of Wisconsin-Milwaukee reported that students who took the U-Pace Introduction to Psychology course earned a significantly greater percentage of As and Bs than the conventionally taught face-to-face students; low-income students also performed significantly better than their higher-income peers in conventionally-taught courses.
You can get a broader perspective on the U-Pace grant project in their Grantee Profile.