New Designs for School
Batter Up Launch Grants; On Deck Planning Grants
October 28, 2013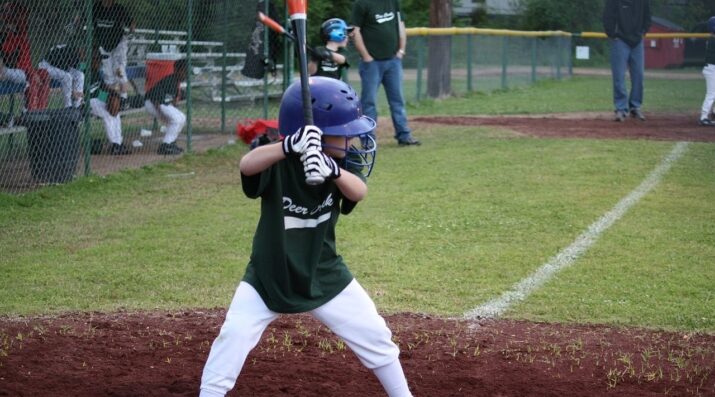 New Designs for School
New Designs for School
We've all had the experience of truly purposeful, authentic learning and know how valuable it is. Educators are taking the best of what we know about learning, student support, effective instruction, and interpersonal skill-building to completely reimagine schools so that students experience that kind of purposeful learning all day, every day.
Learn More
Game essentials for your Wave IV application and winning breakthrough school.
The World Series is underway (I actually watched game 1—bearded players, conferring referees and all) and I share this with you just so I can say: we're coming into the home stretch for the development of Wave IV, Cycle 2 Breakthrough School grant applications. Here's my recap of essential info to get you in the game and playing like a pro.
Launch: Due Dec 2, 2013 (6 weeks)
Planning: Due Jan 13, 2014 (12 weeks)
Hallmarks of a winning team
Review what we've funded in the past. Notice what sets a proposal apart, and emulate what these teams have done well in explaining their model. Don't copy these models. This grant is about bold new designs.

Launch: Watch select videos. Read Wave IIIa and Wave IV, Cycle 1 profiles, summaries, and slide presentations. (After all, these are our most recent grantees!)
Planning: Read Wave IV, Cycle 1 planning summaries and watch the Future of Learning video for inspiration. Then, develop your own idea. You may benefit from the NGLC toolkit or get ideas from blendmylearning.com
Scoring runs and making outs
Hit one out of the park by aligning your model to the 7 design principles and review criteria in your application.
Launch: Your proposed school is on track to open in a year or less, so ideally, your model embodies the 7 design principles, and you can talk about it in a way that gives reviewers a strong notion of what it looks and feels like for students and their learning. Invite critical friends to read your draft and apply the criteria. This will test how well your draft is communicating what you intend. Then refine.
Planning: Breakthrough schools have the 7 design principles at their foundation. So learn as much as you can about them and also the review criteria used to evaluate proposals. Refine your proposal so your idea speaks to how these elements will come together and develop over the next several months. (The grant award includes support for further developing your model.) What will you need to explore or pilot prior to opening?
Batting averages matter
Be consistent, thorough and thoughtful. Talk about your strengths, pilot work, and successes.
Launch: Watch the launch webinar to learn more about the 3 required elements: 1. In the written narrative, tell the story of how your school is different, needed, and next gen. 2. In the financial template, demonstrate how your school is financially sustainable. (Be sure to watch the webinar [no longer available] on how to complete the template—yes, it's scored.) 3. Use the 10-slide voice-over presentation to unpack the strengths of your academic approach and other special and significant features or your school. For more inspiration see recent resources from Summit Public Schools: Tavenner Video, Personalization Webinar.
Planning: With only the narrative and résumés to work with, it's important to emphasize the good thinking behind your model including the need for it, the experience and commitment of its leaders, and any existing capacities and assets in the form of partnerships, funding, location/facilities, and related resources. Identifying what you don't know is also a good idea and set up your plans moving forward (even though no budget is required and funds are very flexible). If you need to explore digital resources or partnerships or survey parents, say so! It shows you know what questions to ask. Learn more in the planning webinar.
Are you a niche player? Free agent? Unknown talent? 
Play to your strengths. If you are a national model, talk about what that brings to your model and how this school will expand on your track record. If you are a 3rd party specialist entity—tutoring, digital content, after school competency—then partner with a school to design a model with a unique approach. If you are a teacher-leader with a vision and passion for kids, talk about how your location and experience matter right where you are and how you intend to leverage those local and deeply-rooted connections.
Launch: Help the reviewers situate your model within your unique context as well as a larger national landscape. Use the application to share what is special about your context (e.g., rural), students (e.g., ELL) and operations (e.g., you've secured flexibility and authority to implement your design, you have unique facilities).
Planning: Assess yourself so that as part of your application you can propose finding a partner, accessing research, recruiting additional talent, locating sponsors and facilities, and securing permissions.
A final note on suiting up! 
Thirty planning grantees (the NGLC farm league) are hopefully lined up to pitch their launch applications and head into the Major League this Dec 2. However, if you're not one of them—don't worry. Not everyone will be ready just yet since a launch grant means committing to opening a new or redesigned school next fall 2014. And, we are always scouting new talent. So, if you are on track to open a new or redesigned breakthrough school next fall, you should definitely step up to the plate. Now you're ready…Play Ball!