New Designs for School
Blended Learning? Yes! Now What??
April 11, 2013
Topics
Competency-based Education
Personalized Learning
Change Management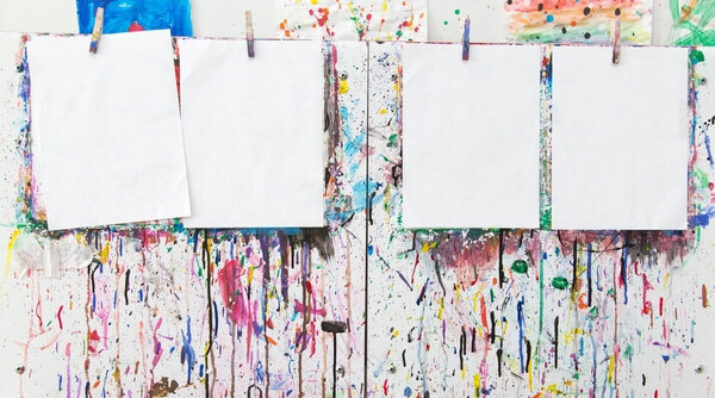 New Designs for School
New Designs for School
We've all had the experience of truly purposeful, authentic learning and know how valuable it is. Educators are taking the best of what we know about learning, student support, effective instruction, and interpersonal skill-building to completely reimagine schools so that students experience that kind of purposeful learning all day, every day.
Learn More
Suggestions for schools that are looking to blended learning as a potential solution to personalize learning have a sense of urgency but may be stuck on what to do next. 
As NGLC continues to talk with innovators about applying for Wave IV planning and launch grants, we're hearing a few common conversations. One of those conversations circles around blended learning. These innovators may have a school with a fairly successful model in which students are doing well, but the school does not utilize technology. Or the school may use technology but they want to go further with leveraging technology to personalize the learning experience and enable students to move at their own pace. They have a sense of urgency now that they feel they can't wait to redesign their schools and are therefore quite intrigued by the NGLC grant opportunity. They are looking to blended learning as a potential solution because they like what they are observing among the set of blended learning schools that is beginning to emerge in the K-12 landscape.
But they are stuck about what to do next. They don't have a learning management system, the teachers in their schools haven't been trained in a blended learning pedagogy, their students are not accustomed to taking control of their own learning, they don't know where to find quality tech-based content or what analytics tools are available, and they are not sure how to shift their budgets to pay for all the technology and tech support. They don't know which blended learning model to choose, how to implement it, and how to manage the transition.
At the same time as these conversations have been happening, I've been involved in a collaborative project between NGLC and iNACOL to develop a toolkit for planning and designing next generation learning, which we hope will be published later this spring. In combing for resources and getting feedback on a draft version, I have come across a few approaches for answering very similar questions posed by these innovators that might be helpful. This post doesn't contain any answers, unfortunately, but it may direct you towards the answers that will work for you.
Start With the Problem.
What are the goals and outcomes for your students—and what are their unique needs—that the traditional school model is not able to meet? Without focusing on the problem of practice, you will be adopting blended learning for blended learning's sake, not for the sake of your students and teachers. The difficult challenge of "doing" blended learning, then, will just feed into the never-ending cycle of reform fatigue. When the going gets tough in blended learning implementation, it is the problem of practice that will keep you and your staff looking for solutions that work.
Get Connected.
The blended learning world is so new that there are few seminal publications or practitioner-created resources available. The best way to learn, right now, is to follow the conversation and go where other blended learning educators are congregating. Virtual meeting spaces include websites and social media. Check out:
On Twitter, consider following the #blendedlearning and  #edtech hash tags for the latest news and information. In addition to following the organizations identified above (@BlndMyLearning, @CEEtrust, @MindShiftKQED, @edsurge), you also may want to follow some key leaders in the field, such as Scott Benson, Brian Greenberg, Alex Hernandez, Michael Horn, and Tom Vander Ark among others. And of course you should follow NGLC on Twitter!
Staying true to the blended-learning model, face-to-face connections are also important. Check out iNACOL's Blended and Online Learning Symposium (formerly known as the Virtual School Symposium) or look into visiting a blended learning school. And that brings me to my next suggestion…
Know What You Don't Know.
Look to current blended learning school models to identify the key elements of implementation that you may not even know are important. The profiles of NGLC grantees offer a quick snapshot of the design features of their blended learning school models, including tech tools they intend to use and graphics of their classroom organization and staffing approach. You should also check out the Michael and Susan Dell Foundation's blended learning school models case studies and the Blended Learning Universe database of program profiles maintained by the Innosight Institute.
But then what? An NGLC grantee recently shared with me the key buckets of decision-making that her charter organization needed to make when piloting blended learning in one of its schools: Model, Site, Applications, Data Integration, Devices, Furniture, and Network. Looking at each bucket of decisions, she and her colleagues asked a key question and tried to understand the pros and cons of available options. They tried to figure out what would work best in their school culture and for their students and staff. For example, when deciding which blended learning model to adopt (their first decision-making bucket)—Rotation, Flex, Self-Blend, and Enriched Virtual—they considered cultural fit, economic sustainability, student/teacher impact, and implementation feasibility. So your first task is to identify your own buckets of decisions and the rubric of considerations that you will base your decisions upon. Then the task of filling in the gaps of your understanding about starting a blended learning school will be more manageable.
Be Innovative.
There are a handful of blended learning pioneers to learn from, so you should definitely look to them for inspiration and direction. But the world of blended learning is in its infancy and can benefit from bold thinking and creative ideas. When stepping into blended learning, it may be more important to ask the right questions than to have the right answers. Iterating on the design may be the only way to get it right, but you need to start with a good base. Where will blended learning take you? Where will you take blended learning?