Building Community
Chicago-Area Changemakers Featured in Michael and Susan Dell Foundation Podcast
February 2, 2015
Topics
Personalized Learning
Leadership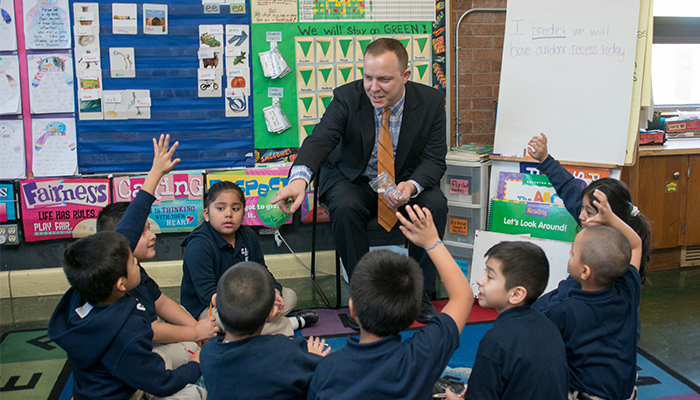 Building Community
Building Community
When educators design and create new schools, and live next gen learning themselves, they take the lead in growing next gen learning across the nation. Other educators don't simply follow and adopt; next gen learning depends on personal and community agency—the will to own the change, fueled by the desire to learn from and with others. Networks and policy play important roles in enabling grassroots approaches to change.
Learn More
A Dell Foundation podcast features an interview with Phyllis Lockett and Amy Huang of LEAP Innovations.
Last week the Michael and Susan Dell Foundation released their second podcast in a new series on personalized learning. 
The podcast features an interview with Phyllis Lockett, CEO, and Amy Huang, Director of Next-Gen Expansion at LEAP Innovations, a pilot site for NGLC's Regional Funds for Breakthrough Schools 2013 grant competition as well as one of the partners in the 2014 Regional Funds for Breakthrough Schools. NGLC and LEAP awarded seven grants in the greater Chicago area making up a mix of charter schools and 'turnaround' district schools.
"Every individual child has their individual learning path, and they're so empowered and excited about school—it really looks like the future of learning."
–Phyllis Lockett
Cheryl Niehaus, Program Officer at the Michael & Susan Dell Foundation, moderates the discussion, which focuses on increasing student engagement through personalized learning.