Building Community
Next Gen Learning at Summit Basecamp
September 1, 2015
Topics
Personalized Learning
Design Thinking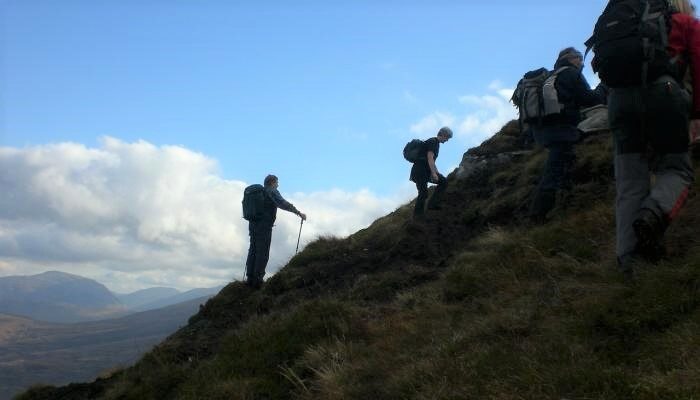 Building Community
Building Community
When educators design and create new schools, and live next gen learning themselves, they take the lead in growing next gen learning across the nation. Other educators don't simply follow and adopt; next gen learning depends on personal and community agency—the will to own the change, fueled by the desire to learn from and with others. Networks and policy play important roles in enabling grassroots approaches to change.
Learn More
Practitioner's Guide to Next Gen Learning

Reflections from a participant among the first cohort to participate in Summit Basecamp, a 2-week summer training for schools adopting the Personalized Learning Platform.
Summer is a time of deep learning for all educators. In July, Summit Public Schools hosted a two-week training for the 21 schools that have been accepted into the first Summit Basecamp cohort.
The group of schools who journeyed to Summit hail from five geographic regions across the U.S. Three-quarters of the Basecamp schools are district schools and most schools serve students in the 6th-9th grades. Basecamp participants will not only adopt Summit's Personalized Learning Plan (PLP) platform, but are also working on a fundamental transformation of their teaching and learning models. Many of the schools incorporate project-based learning, competency-based progressions, and other personalized approaches. No two school designs are identical but, rather, as each member of the cohort innovates and iterates on its model, Basecamp will allow for a system of feedback and shared learning.
Starting the Climb
Derek Davidson and his team from Venture Academy in Minneapolis, MN, participated in Basecamp. In this video, Derrek reflects on being part of Basecamp Training.
With the help from his Summit Basecamp mentor, the Venture Academy team engaged in deep planning around how to implement Summit's PLP platform back home in his school.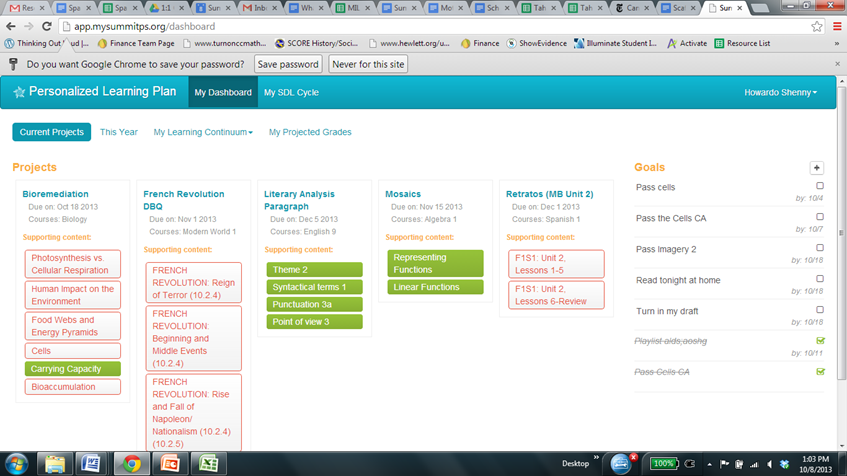 Sample Screenshot from Summit's PLP. Basecamp participants access and help refine the platform.
The webinar archive, Building an Aligned System of Digital Content, Individualized Student Playlists, and Deeper Learning Assessments, led by Adam Carter, Summit's Chief Academic Officer, provides more information about the PLP.
The Trek Back Home
Derek Davidson and the Venture team will travel back to Minneapolis, not only with access to Summit's PLP platform for all of their students, but also with a cohort of fellow travelers and a mentor who will help Venture in its first year of implementation. Here is Derek's final reflection as he packed up his bags to head back home:
"The use of Summit's learning platform is going to lessen the cognitive load on every teacher at our school, allowing them to be present in the moment when they are most needed— the moment of courage when a kid is actually trying to learn. Atop that, it will give us the opportunity to build relationships intentionally such that kids trust us and take that risk more and more often. It's going to change everything."
–Derek Davidson, teacher, Venture Academy