Professional Learning
Personalizing Professional Learning for Teachers As Your Organization Grows
June 15, 2016
Topics
Personalized Learning
Change Management
Staffing
Curriculum & Instruction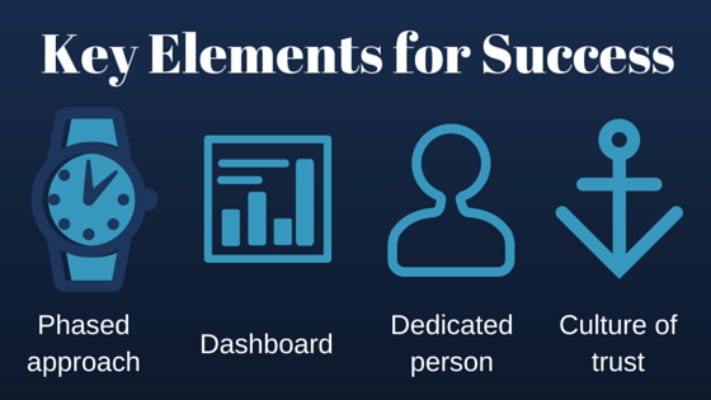 Professional Learning
Professional Learning
Educators are the lead learners in schools. If they are to enable powerful, authentic, deep learning among their students, they need to live that kind of learning and professional culture themselves. When everyone is part of that experiential through-line, that's when next generation learning thrives.
Learn More
Practitioner's Guide to Next Gen Learning

Cornerstone Charter Schools shares strategies and resources to personalize the professional learning of 75 teachers as they adopt blended learning.
Cornerstone Charter Schools was an early adopter of blended learning, and the charter network's understanding of personalized learning has evolved over the past four years alongside the ways that our collective understanding of next gen learning strategies has matured. To support a shift where blended learning is used in service of personalized learning (see NGLC's Personalized Learning School Design Attributes), Cornerstone is taking a "staff first" approach through personalized professional development.
Personalized Professional Learning at Scale
Cornerstone is a network of four schools, spanning elementary to high school grades. Their passion is to ensure that students succeed in life. Toward that end, character development is infused throughout their model: "We believe to accomplish that success you need to build them up completely...mind, body, and spirit."
The network has grown from serving 1,000 students four years ago to now serving over 2,500 with 100 teachers across four schools. Over time, the schools evolved to four different next gen learning models with four different technology structures, devices, and digital content.
Enter Nichole Husa as the charter organization's personalized learning officer. In her first year, she is working to advance a common understanding of personalized learning practice in the four schools by focusing on instructional strategies first.
Personalizing professional development for the Cornerstone staff has been a central component of making this evolution transformative for students. Nichole says:
What distinguishes Cornerstone is our absolute passion for our staff. There is no way we'll ever bridge the achievement gap without excellent teachers with 100% buy-in and the skills needed to personalize learning. We have to focus on adults in the building first.
Here is how Cornerstone personalizes professional learning for its teachers.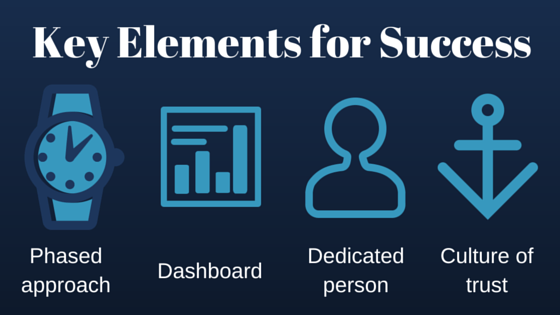 The Phased Approach
This past year has been a sort of "reboot" for the learning model in Cornerstone's four schools. Instead of tackling every element of their personalized learning model at once, Nichole set a specific goal for Year 1: strategic small group instruction. Professional learning has zeroed in on this goal. In Year 2 and Year 3, the goal will be to incorporate student voice and choice and variable pacing into instruction.
She chose to start with strategic small groups because some teachers were nervous about working with small groups, some were not comfortable with the logistics, and others didn't have a strong understanding of the digital products used in the schools. Creating and leading strategic small groups involves three key elements:
Identifying and using data to pull the groups together. "Essentially the groups change with every single target," explains Nichole, "we want to make sure the same kids aren't always in the same high, medium, or low group."
Getting comfortable with the logistics of a station rotation blended learning classroom, where the teacher is in one corner of the room but all students are engaged in learning.
Aligning the learning within different stations, such that when teachers are working with students on a decimal activity, for example, those students are then working online on decimals. It's a win when teachers have the tools, the skills, and the time to identify digital content that connects to the specific lesson. (For more on this challenge, read a brief blog about the open learning objectives effort led by OpenEd and the Learning Accelerator.)
Nichole started by working with Cornerstone staff to develop a continuum of expectations for teachers (see the table below). Individual teachers set goals for themselves within this continuum. As a result, a teacher's professional learning for the year is not about developing random discrete skills but instead is a personalized cycle of mastery focused on small group instruction.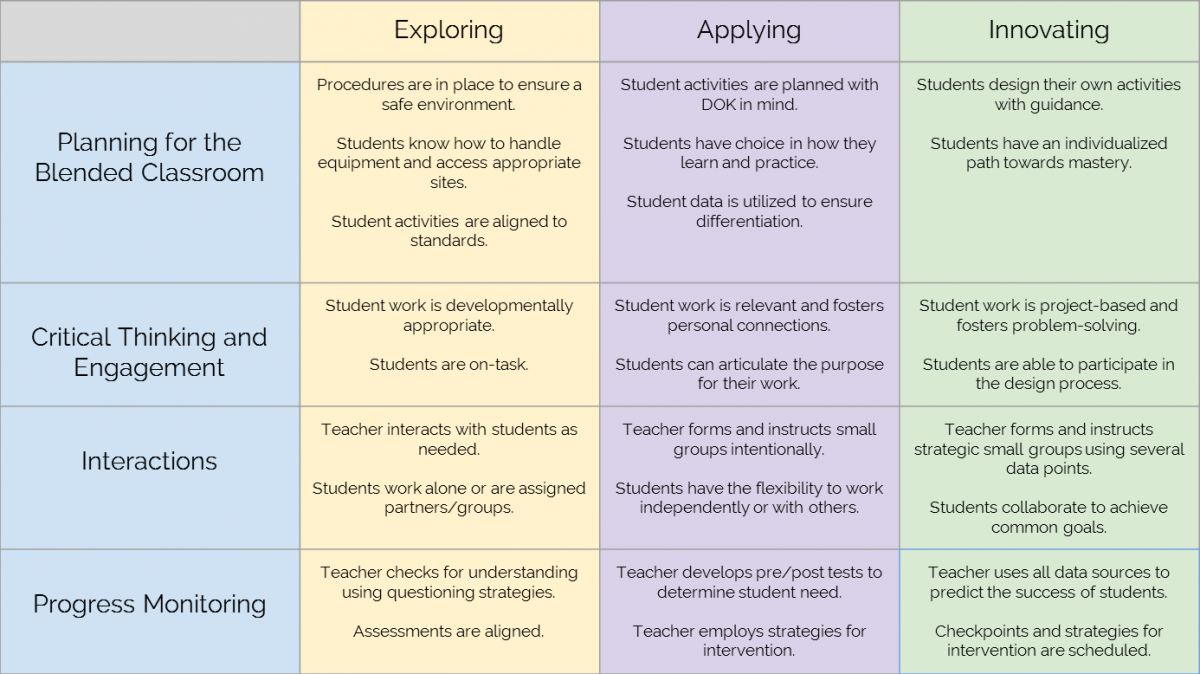 Professional learning involves the following efforts:
Classroom observation and coaching
1-on-1, 2-on-1, or grade-level training sessions on specific skills
Teacher-driven opportunities for learning
Short-term weekly goal setting with small victories in classroom practice
Furthermore, Nichole uses video extensively. "We are always chronicling and archiving how personalized learning looks with brand new teachers, reluctant teachers, and expert teachers," she reports. They have built up a video library of personalized learning in Cornerstone classrooms, benefitting individual teachers and the entire organization.
Dashboard to Track Teachers' Needs, Goals, Growth, Mastery
Because teachers have unique strengths, varying readiness for personalized learning, and individual learning goals, Cornerstone uses a dashboard to track teacher progress. "Teachers know they're not expected to move through the continuum at lightening speed," Nichole explains, "but we are working to get all teachers to 'Applying' by the end of the year."
The dashboard tracks teacher progress on the four elements in the continuum of expectations as well as their use of the organization's digital tools. The 'Growth Area' of focus for professional learning is developed collaboratively. The dashboard helps Nichole, teachers, and school leaders track mastery of the core expectations.

A side benefit of this dashboard is that when rolled up it becomes a measure of the organization's fidelity to its personalized learning model. Cornerstone is in early stages of thinking about how to measure implementation and whether or not the dashboard can be a useful tool; the team is interested in learning from others and asks this question of you: How are you measuring implementation?
A Dedicated 'Personalized Learning Officer'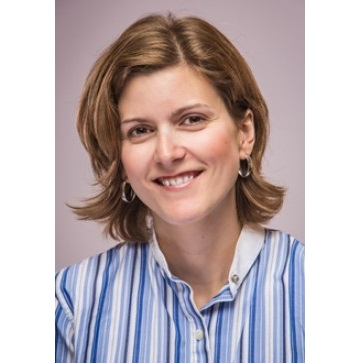 "If this was easy," Nichole explains, "every single school would be doing it. The work can be daunting, but it's my job to streamline it for us. If I can't make it easy for you, I've really failed. I break it down, to really personalize for the adults first."
An important factor for successful personalized learning implementation is having someone in a role like Nichole's. Many schools may rely on a school leader to direct and foster the personalized learning model. But school leaders have other priorities and cannot devote 100 percent of their time to the model. Nichole isn't the only person to provide support for personalized learning implementation, however. The academic deans in each Cornerstone school help, but they, too, have needed to further their own capacity as the personalized learning model has evolved.
In her role, Nichole meets with and observes about 75 teachers. "I'm highly visible," she says, "I spend one-to-two days each week in each of the school buildings." Her focus is on building a positive relationship with teachers, and getting to know them individually: who they are, what they are scared of, what they are capable of. It has had big payoffs already, creating traction where positive shifts in classroom learning is happening.
Good time management and a "triage" approach has helped her reach each teacher in a personalized fashion. Based on the continuum, teacher goal-setting, and classroom observations, Nichole was able to be strategic about who to meet with, when, and how frequently. She focused on the highest priority teachers first: "If it was because of a lack of understanding about the digital products, for example, I would have 1-on-1 or 2-on-1 sessions to help them learn the software and, importantly, figure out how to use it in their own classroom, in their own style." She does not ignore the high-flyers, and makes sure to have regular touch points with them too—checking in on their progress and providing support as needed, but with less intensity than she has with others.
(To learn how to support this kind of specialized role, check out the blog post, We Hired a Director of Personalized Learning! Now What? by Jin-Soo Huh of Alpha Public Schools.)
Culture of Trust and Encouragement
Through these personal relationships, a culture of trust is built. Nichole emphasizes encouragement and, importantly, uncouples professional learning from teacher evaluation. She is creating a safe space for learning, whether student, teacher, school leader, or central office administrator. One simple way Cornerstone sets the tone is by celebrating the successes of teachers, even publicly. The Personalized Learning page on the organization's website highlights the strengths and achievements of teachers through an Innovators of the Month column and videos showcasing personalized learning in action within Cornerstone classrooms.
But the shift is sustained and scale is achieved by the culture that is reinforced over time. As teachers have embarked on personalized professional learning paths, they are trusted to make decisions about what and how they are learning. Their efforts to develop their skills are recognized and the risks they take to shift their practice are encouraged and celebrated. Across the organization, trust that everyone is working together with the goal of student success in mind builds. And the sense of efficacy teachers have in their ability to teach personalized learning is rolling out across the culture of the entire organization.
Nichole sums it up beautifully:
The people at Cornerstone have such big hearts. We have a lot of work to do and everyone's heart is in the right place. Because of these people, we're going to be successful.
Resources