Why Schools Need to Change
Problem-Based Learning: Preparing Students for the Race of Their Lives
August 9, 2018
Topics
Project-based Learning
Student Success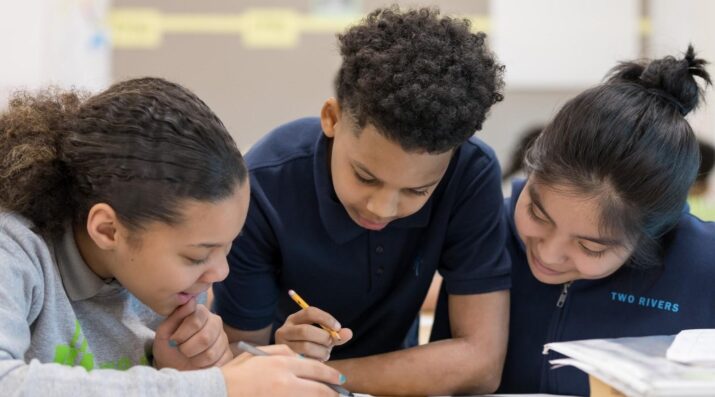 Why Schools Need to Change
Why Schools Need to Change
Today's learners face an uncertain present and a rapidly changing future that demand far different skills and knowledge than were needed in the 20th century. We also know so much more about enabling deep, powerful learning than we ever did before. Our collective future depends on how well young people prepare for the challenges and opportunities of 21st-century life.
Learn More
What's the value of instruction that offers theory without valuable, hands-on practical experience?
Imagine yourself as a running coach. Your job is to prepare athletes to run their first marathon. Your company has the money and resources—not to mention the award-winning reputation—to attract droves of young athletes. They show up with their shoes laced up, eager to run. Instead, you lead them inside. You sit them in a chair. You talk about the philosophy of running. You show them documentaries of famous runners. You discuss the best shoes, and debate what foods optimize performance. Athletes leave your program and head straight to the starting line. You are confident that they have gained all the tools needed to succeed in the race.
The thing is, they never actually ran. What's the value of instruction that offers theory without a hands-on, practical experience?
When it comes to running, anyone can see that all the research in the world will never compare to the real thing. You can't complete the race if you don't run the miles. It is clear to see that this sort of training will not lead to success in a marathon.
And yet, far too often when it comes to education, teachers are forced to become that kind of coach. We focus on the academic and disregard the applied. In the race towards college and career readiness, we risk leaving students woefully unprepared. We speak of student potential, but never give them the opportunity to show it.
There are, without a doubt, students that thrive in a traditional learning system, largely due to skilled educators who go above and beyond to inspire and prepare their kids. But when looking at the theory, and thinking about education more broadly, it's easy to see the room for systemwide growth. I sure did.
In my first few years of teaching, I was caught on a data-driven treadmill. I crammed my students with skills taught in isolation; I taught them decontextualized facts and figures that would never serve them in the real world. I was offering solutions to problems that would only come in handy when bubbling answers on a Scantron. Yup. I was the coach teaching running techniques from the comfort of a classroom.
I just finished my first year of teaching at Two Rivers Public Charter School in Washington, D.C., an EL Education school where project-based learning drives much of the curriculum. As a teacher in a project-based learning school, you don't just teach students about running. Students run, and you run right alongside them.
At its (common) core, students are leaving my classroom with the same academic skills that my public-school students had. But they gain so much more.
At Two Rivers, students complete large projects called 'expeditions,' which typically last between 10 and 12 weeks and are opportunities to learn content deeply—and more importantly, to apply it in an authentic context.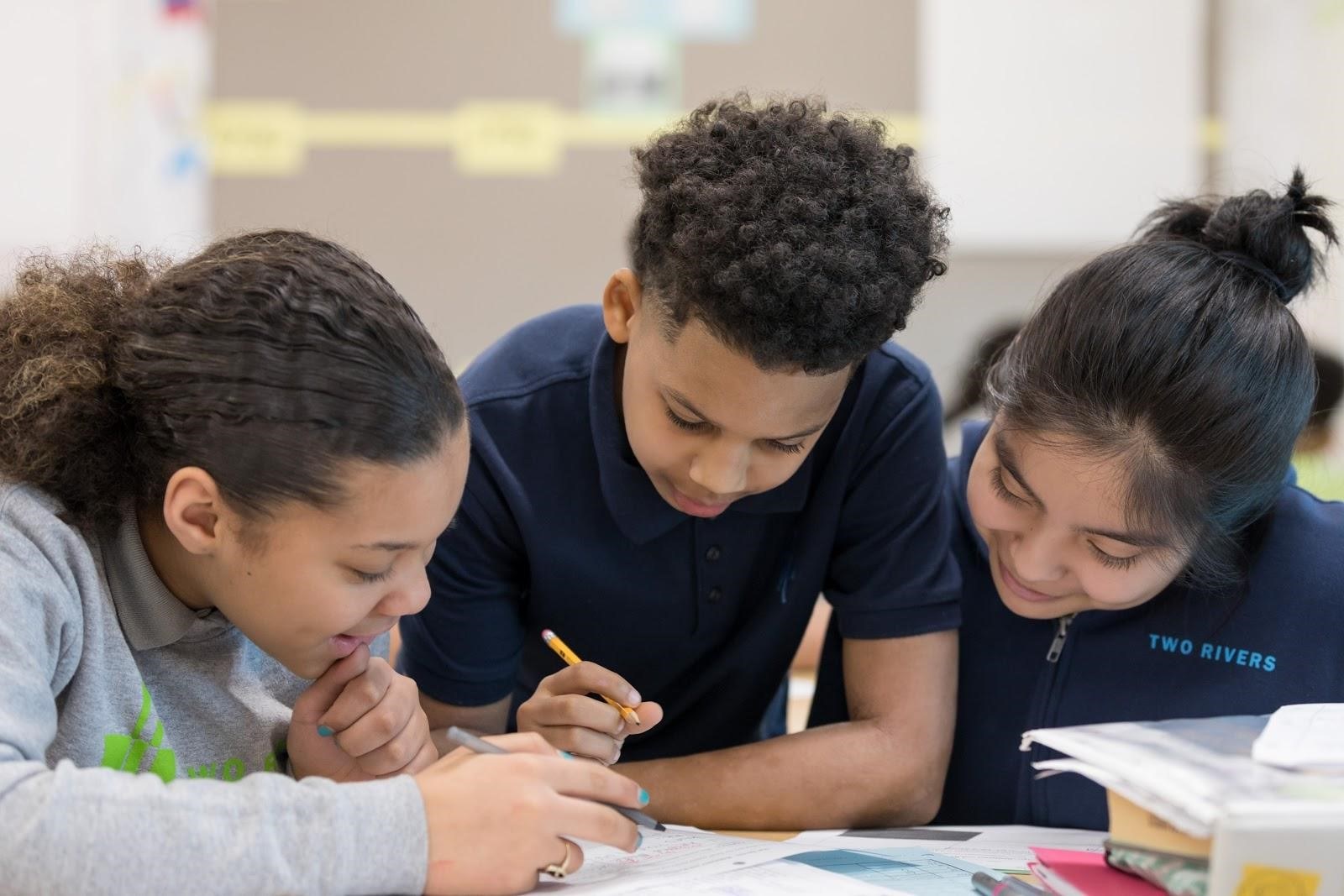 Students at Two Rivers Public Charter School collaborate on a project. (Storybox Photography)
Skills like creativity, communication, critical thinking, problem solving, collaboration, and leadership are at the forefront of every project that students embark on throughout the year. My students will leave the seventh grade with not only the academic tools they need to be successful in high school and beyond, but also the knowledge of how these skills are applied in the professional world.
This past October, my students took a field study to an outdoor adventure park. Imagine their surprise when the director came out at the end of the day and delivered their problem-based task. The park was in need of a new ropes course design, and it was up to my students to create it. My students were ignited with a passion for learning the moment they were given a real problem that needed a solution.
Last year, when my students learned the rhetorical devices of pathos, ethos, and logos, it was with the goal of impressing a machine-scored standardized test. This year, with a more focused objective in mind and insight from a professional advertising executive, my students studied those same rhetorical devices in preparation to convince a panel of judges that their ropes course design deserved to be selected.
Students are capable of truly awe-inspiring innovation when they have a sense of purpose. At the end of the semester, I saw them feel empowered to believe that they have what it takes to someday pursue a job in engineering, architecture, advertising, and many other fields. Imagine that: an English class as the pathway to successful STEAM careers.
Ted Dintersmith is an educational advocate and supporter of project-based learning, as well as the executive producer of the acclaimed documentary "Most Likely to Succeed." In his 2018 book, What School Could Be, he offers a piece of invaluable insight that I return to time and time again:
"It's important to distinguish between teaching someone a subject and helping them learn like an expert in the field. Should our kids study history facts, or learn to think like a historian? Memorize science definitions, or learn to think like a scientist? Answer canned questions about a poem, or learn to think like a literature critic?"
Enabling students to become leaders in their own learning is the greatest gift an educator can offer. In today's race, project-based learning schools are giving our students the very best training they need to succeed.