Enabling Change
Reimagining School Requires Recommitting to Our Core Values
July 1, 2020
Topics
Change Management
Leadership
Staffing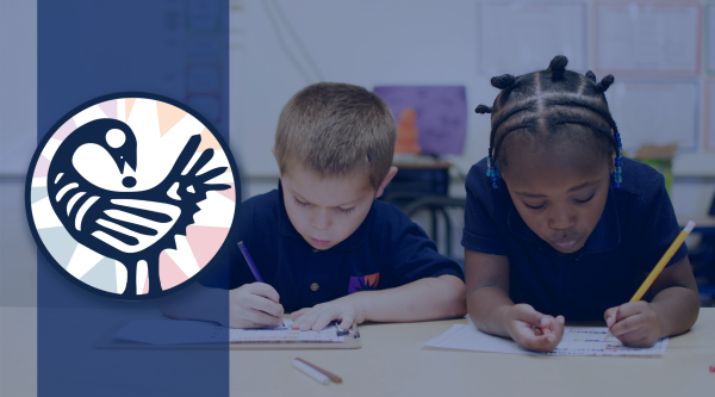 Enabling Change
Enabling Change
Next generation learning is all about everyone in the system—from students through teachers to policymakers—taking charge of their own learning, development, and work. That doesn't happen by forcing change through mandates and compliance. It happens by creating the environment and the equity of opportunity for everyone in the system to do their best possible work.
Learn More
In the transition from one school year to the next, schools are planning for the unknown and finding ways to move from "emergency" responses to developing relationship-based communities of care regardless of the circumstances.
The 2019-20 school year has come to a close. Teachers have closed up their virtual classroom doors, students have waved good-bye from home, and parents have breathed a sigh of relief. While teaching during the pandemic was at times defined by anxiety and uncertainty, it was also characterized by love, support, and determination. We leaned on one another for guidance and strength, pushed ourselves to new limits, and realized we are stronger than we thought we were. While the academic year may be over, the work of planning for the 2020-21 school year is already underway. Once again, much is unknown as we await further guidance from our state and local governing agencies. However, we now have experiences to draw from and the conviction that we can and will do anything for our students, no matter the circumstances. At Distinctive Schools (DS), we are currently focused on two main priorities: 1) contingency planning for the fall, and 2) continuing to ground our work in establishing relationships and community in a virtual environment.
Contingency Planning
Planning for an uncertain future for which there is minimal guidance and little historical precedence requires diligence and care. It also requires that we remain committed to and root our decisions and actions in our mission and beliefs. At DS, we've adopted the concept of "Sankofa" to symbolize our work. "Sankofa" is derived from the Akan people of West Africa and teaches us that we must go back to our roots in order to move forward. That is, we should reach back and gather the best of what our past has to teach us, so that we can achieve our full potential as we move forward. Whatever we have lost, forgotten, forgone, or been stripped of can be reclaimed, revived, preserved, and perpetuated. Visually and symbolically, "Sankofa" is expressed as a mythic bird that flies forward while looking backward with an egg (symbolizing the future) in its mouth.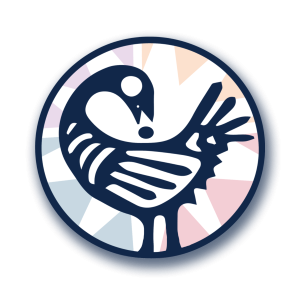 Planning for the 2020-21 school year began in early May with the creation and convening of a COVID-19 Task Force, nicknamed the "Stay Ready Task Force." The task force is composed of a diverse group of DS stakeholders representing the organization's nine campuses and the network team who have volunteered their time to come together to reimagine the future of school. The team's primary mission is to engage in contingency planning for three potential scenarios when school resumes in the fall: fully remote, hybrid, and a full return to campus. In doing so, the team formed a number of subcommittees to focus on the range of issues that will need to be addressed, from ensuring the health and safety of students and staff to reimagining the onboarding process for new hires. Each subcommittee began by thinking about and answering the following questions:
Constraints: What is the current reality we face or will face? What is beyond our control?
Empathize: What are the key needs or perspectives of students, families, and staff?
Considerations: What are the non-negotiables?
Engaging in these conversations requires that task force members name how DS addresses these topics in a "normal" environment, and how we can successfully do so in the event that we transition to a hybrid teaching and learning environment in the fall. As "Sankofa" reminds us, we look back to and celebrate our past in order to envision the future. We have done this work and done it well; we now have a different perspective to consider.
In addition to the feedback from the Stay Ready Task Force, DS has also invited 13 civic, educational, and entrepreneurial leaders to become founding members of a School Imagination Advisory Board. These members serve as thought partners in our work and help DS leaders to answer the essential question, "How can Distinctive Schools' leaders reflect on what the past has taught us so that we can achieve the organization's full potential as we move forward and reimagine school?" They share ideas for reimagining the future of schools, give us feedback on our contingency plans, encourage us to look outside of the school building for answers, and ask thought-provoking questions to ensure that our work stays rooted in our mission and beliefs. The School Imagination Advisory Board's perspective and insights ensure that we are not only preparing for shifts in the fall, but also for shifts in the future of education.
Establishing Community
In addition to addressing the logistical considerations of returning in the fall, DS leaders are also thinking about how we can warmly welcome the newest members of the DS family in a hybrid environment. Every year, we host a week-long New Teacher Institute (NTI) that brings all new hires together to learn about Distinctive Schools, gain the foundational skills they will need for a successful start to the school year, and establish connections with one another and with school leaders. As an organization, we take great pride in the energy we put toward creating a welcoming and supportive environment from Day 1. All school and network leaders greet and welcome our new hires, instructional coaches and mentor teachers sit side-by-side with their newest team members throughout NTI to provide ongoing support and reassurance, and we begin the week with an intentional focus on social-emotional learning (SEL). We know we need to continue these practices in a hybrid environment; in fact, the focus on establishing relationships and a sense of belonging becomes even more important as we may not physically be together.
Our thinking has been greatly inspired by a recent NGLC blog post, Communities of Care, by Jeff Heyck-Williams. While the article focuses on establishing a community of care for students, we found that the key characteristics are true for adults, as well. We used Heyck-Williams' blog post to craft our essential question, "How do we create an onboarding experience that fosters a sense of joy, hope, belonging, and safety?" As with contingency planning, we have spent significant time reflecting on past practices that helped to create a supportive work environment and thinking about how these same practices need to shift in a hybrid environment. Our at-home learning experience has shown that a Zoom meeting cannot replicate face-to-face interactions; however, we also know that teachers and leaders thoughtfully planned for and implemented strategies to ensure that we stayed connected during our time apart. Now, our task is to replicate these strategies as part of the new teacher onboarding experience and ensure that the teachers feel supported and that they belong.
During a recent meeting, school and network leaders convened to think about and answer the essential question for onboarding. We shared strategies we have found to be successful and revisited these strategies through the lens of a hybrid environment. In doing so, we asked leaders to be as specific as possible. We asked that they name the community-building strategy, the ways in which it will foster "a sense of joy, hope, belonging, and safety" for our new hires, when we should use the strategy, and who should be the one to lead the work. As an example, Colleen Collins, school principal at Chicago International Charter Schools (CICS) West Belden, a DS campus, sends an informal check-in to her staff each week. This tool can be used with new teachers as well as they acclimate to their new work environments. In thinking about the new teacher experience, leaders discussed how often to send a survey, who should send it, and how we might respond in a hybrid environment. As with so much of our work during this time, we rely on and revisit best practices and our core beliefs through the lens of a new reality.
The pandemic has greatly impacted teaching and learning. We may not fully realize the extent of this impact for years to come. However, we believe that relationships and community remain fundamental to a successful and meaningful experience for both students and teachers. Recommitting to and upholding this belief, that the relationship between a student and teacher, a teacher and leader, and the sense of belonging so necessary for our work, continues to inspire our work. In all that we do, we are committed to ensuring that we foster a sense of joy, hope, belonging, and safety, regardless of the circumstances.
---
Photo at top courtesy of Distinctive Schools.