New Designs for School
School's Out for the Summer! Revisiting the Hypotheses Behind Next Gen Learning
June 26, 2015
Topics
Student Success
Change Management
Leadership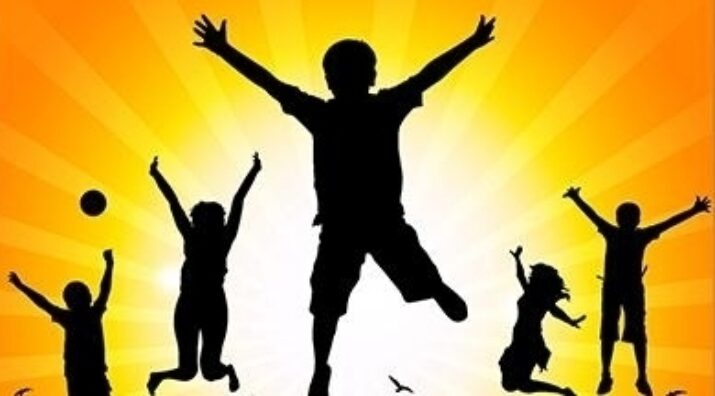 New Designs for School
New Designs for School
We've all had the experience of truly purposeful, authentic learning and know how valuable it is. Educators are taking the best of what we know about learning, student support, effective instruction, and interpersonal skill-building to completely reimagine schools so that students experience that kind of purposeful learning all day, every day.
Learn More
Practitioner's Guide to Next Gen Learning

As we wrap up this academic year, it's a good time to reflect on the hypotheses behind next gen learning, so I asked several of our leading school innovators to answer two questions. Their answers might surprise you.
Many of NGLC's school models are based on working hypotheses about how schools might be better designed to meet student needs. As we wrap up this academic year, it's a good time to reflect on the hypotheses behind next gen learning, so I asked several of our leading school innovators to answer two questions:
What was one hypothesis you had at the beginning of the year that proved accurate?
What was one hypothesis you had at the beginning of the year that proved inaccurate?
This week we'll share half of the reflections; in Part II, we'll share more insights from school leaders and designers.
Caroline Hill, Principal
E.L. Haynes High School (Washington, DC)
NGLC Regionals Grantee: CityBridge Foundation
Accurate Hypothesis: Learning habits facilitate content mastery. They may be as important or even more. A thoughtful, responsive, self-paced curriculum can facilitate the development of essential meta-cognitive skills for learning. When the curriculum teaches the habits of engagement and the hows of learning, learners can apply these skills in novel contexts. Habits of learning should be valued, taught, and assessed as much as content mastery.
Inaccurate Hypothesis: Tech enabled = Personalized. There is a device divide and an engagement divide. Even in tech-enabled classrooms, students need to learn how to engage, navigate, discern, manage, and create new ideas with ubiquitous content. In our personalized classroom, some students will use the internet to learn new skills and answer questions. Others will ask a teacher or a fellow student. A few will access reference textbooks. While these are all resources, some develop more independence and agency than others. Personalization with access to ubiquitous content can help students develop the learning skills needed to thrive in content rich environments. One to one campaigns close the device divide. Personalization can close the engagement divide.

---
Adam Carter, Chief Academic Officer
Summit Public Schools (California & Washington)
NGLC National Grantee: 2012 Cohort
Accurate Hypothesis: Assessing, tracking, and reporting on 'Habits of Success' (qualities of Emotional Intelligence, Self-Directed Learning, and Learning Strategies) is going to be difficult work with lots of fits and starts.
Inaccurate Hypothesis: Math, as a high school subject, cannot be conceptualized (in assessment, curriculum, and instruction) in precisely the same way as other disciplines. (Math is also not to be conceptualized entirely differently from every other discipline, but it does have qualities that make it unique.)
---
Sara Cotner, Founder
Montessori for All (Austin, TX)
NGLC National Grantee: 2014 Cohort
Accurate Hypothesis: This work is hard and humbling but so necessary and worth it.
Inaccurate Hypothesis: I had hoped that I could plan my way around the pain of launching a new school, but I couldn't. I just had to put my head down and walk straight through it.
---
Chip Linehan, Founder
Building 21 (Philadelphia, PA)
NGLC National Grantee: 2014 Cohort
Accurate Hypothesis: Relationships lie at the foundation of everything we do - true personalization begins with knowing our students: who they are, what they care about, what they aspire to, what they are passionate about, what they are curious about, etc.
Inaccurate Hypothesis: We assumed that to effectively divorce ourselves from the "default culture" of urban secondary schooling that we needed to completely break away from traditional high school structures right out of the gate. This was incorrect. What we really needed to do was to provide a "bridge" to our new personalized approach to high school in which teachers, in particular, could safely explore and learn how to change their practice over time.
---
Nicole Assisi, Founder
Thrive Public Schools (San Diego, CA)
NGLC National Grantee: 2014 Cohort
Accurate Hypothesis: If you build a high quality school in a low income neighborhood you can draw a diverse community. People doubted our ability to bring in a truly diverse student body that represents our city and we did--17 zip codes, 20% ELL, 60 % FRL, some families drive 45 minutes each way to get here. That is the power of a great vision, exceptional staff, and an innovative, student-centered instructional program.
Inaccurate Hypothesis: You cannot defy the laws of the "innovation cycle." Greatness takes time and sometimes you have to pick where you start. At the beginning of the year we wanted to do it all--technology, culture, content and community. We quickly learned that the most important piece we must first get right before anything else is our school culture and then we could add in additional components.
---
Benny Lile, Superintendent
Metcalfe County Schools, KY
NGLC National Grantee: 2015 Planning Cohort
Accurate Hypothesis: If quality and consistent digital learning opportunities are made available, reluctant staff members will at least acknowledge the fact that it can be a viable path for students.
Inaccurate Hypothesis: That everyone could see, understand and appreciate my long term vision. I have learned that some people do better proceeding one step at a time. We are all different. There is no right or wrong in this statement. It is just human nature. What is important is that we, as leaders, recognize and understand this and react accordingly.
---
Solomon Lieberman
Intrinsic Schools (Chicago, IL)
NGLC National Grantee: 2013 Cohort
Accurate Hypothesis: A big classroom space for 50+ students team-taught by three adults empowered by technology can fuel differentiation, produce small-group instruction opportunities, and motivate students to connect with their own learning.
Inaccurate Hypothesis: That you need a separate time dedicated to online programs. Instead, we learned they should be integrated into the normal flow of class.
Summary
The reflections above are fascinating in both their convergence and divergence.
Several leaders point to the importance of teaching process-based skills and habits in addition to traditional content-based subjects. Others discuss their learning around technology and digital tools. And other leaders reflect on the real-world challenges of starting a new school model of any type, along with the natural timeline required for an innovation to take hold.
RELATED POSTS: