New Designs for School
Revisiting the Hypotheses Behind Next Gen Learning, Part II
August 18, 2015
Topics
Student Success
Change Management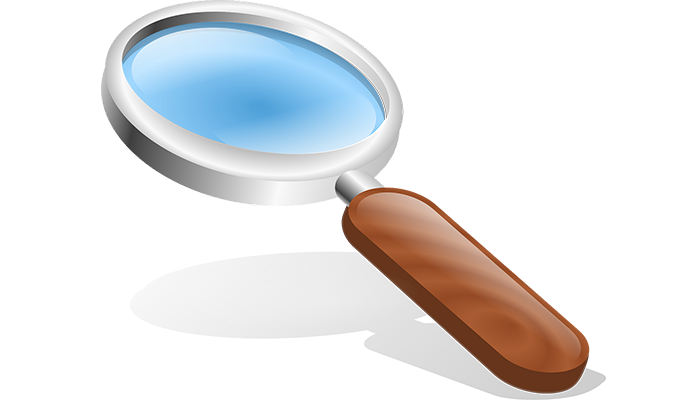 New Designs for School
New Designs for School
We've all had the experience of truly purposeful, authentic learning and know how valuable it is. Educators are taking the best of what we know about learning, student support, effective instruction, and interpersonal skill-building to completely reimagine schools so that students experience that kind of purposeful learning all day, every day.
Learn More
What is the evidence base for next generation learning? Often, skeptics are looking for hard data on the efficacy of NGLC schools. Here is a response.
In my role at NGLC, I often receive questions on the evidence base for next generation learning. Often, skeptics are looking for hard data on the efficacy of our schools.
The easy answer is that it is too soon to tell and that schools are too early in the innovation cycle to collect data in a traditional sense.
The harder answer is that many traditional measures of success, such as standardized test scores, high school graduation, and even college acceptance rates, might not be the right measures of success. To a certain extent, if we ask the field to change school models, we also need to reevaluate the success definitions.
And finally—the hardest, most honest answer of all—is that collecting evidence of success in the education industry is very, very hard. Creating a new school model is such a complex, human, multivariate enterprise that it is extremely difficult to show causality in ways that are helpful to practitioners.
Instead, most of our school innovators are deeply experienced practitioners who develop hypotheses about their work and continually revisit and refine their hypotheses based on the data they do have, even if it is imperfect. In June, I shared some end-of-year reflections from NGLC grantees as they revisited the hypotheses that underlie their school designs. Here are more reflections from national and regional breakthrough school model grantees. We asked school leaders to contemplate these questions:
What was one hypothesis you had at the beginning of last year that proved accurate?
What was one hypothesis you had at the beginning of last year that proved inaccurate?
Ray Schleck, School Leader and Designer
Match Next (Boston, MA)
National Grantee: 2014 Cohort
Accurate Hypothesis: Kids adapt quickly; they aren't phased by 'new classroom models.' If you don't have a good plan or good people, they'll sniff it out in an instant, no matter how you rearrange the chairs.
Inaccurate Hypothesis: Digital content would save teachers time creating curricula.
---
Ken Montgomery and Nicole Cerra 
Design Tech High School (Milbrae, CA)
National Grantee: 2014 Cohort
Accurate Hypothesis: Students have superpowers. We believe that when students are given autonomy and authentic learning experiences they can produce results beyond what we could even imagine for them. Whether it was building wearable technology, running the school dance, or designing our learning space, they consistently delivered beyond our expectations.
Inaccurate Hypothesis: Our community will always love innovation. We misjudged how easy it is for students, parents, and staff to retreat to familiar practices in the face of ambiguity. We constantly had to believe in the process and push against a return to the status quo when things weren't working on the first try.
---
Dean Harris, MYP and Curriculum Coordinator 
DC International School (Washington, DC)
Regional Grantee: Breakthrough Schools: D.C.
Accurate Hypothesis: If students have choice, they have greater interest in learning and achieve better outcomes. 
Inaccurate Hypothesis: It is impossible to be an effective coach/advocate and an evaluator. Throughout the year, I have discovered that if there is trust, and protocols to aid objectivity, and there is a good understanding of the difference between critiquing and criticism, it is possible to be both a coach and an evaluator.
---
Jeremy Chiappetta, Executive Director
Blackstone Valley Prep (Cumberland, RI)
National Grantee: 2014 Cohort
Accurate Hypothesis: I figured that starting a next gen high school would be really challenging. Yup, we can check that box. 
Inaccurate Hypothesis: I figured that because of the new school design (and a host of other contributing factors) that we might lose a number of our young people to other choices...that hasn't happened yet...and we are working hard to keep it that way!
---
Erin Mote, Founder
Brooklyn Laboratory Charter School (Brooklyn, NY)
National Grantee: 2014 Cohort
Accurate Hypothesis: A decisive factor of overall school effectiveness would be the purposeful use of technology to enhance teacher ability to support personalized learning. As a part of this hypothesis, InnovateEDU is developing Cortex, a secure, dynamic, digital, next generation learning platform that interconnects instructional tools, digital content, student goal setting and feedback, formative assessments, and administration applications. It also captures data to build a rich picture of each student's learning and progression, including demographic information, course and program enrollment, assessment, grades, and attendance. It securely delivers this information back to instructors, administrators, students, and families via various applications. Our hypothesis was that consolidating operational, instructional, and assessment data in a single place would allow educators to take concrete action on this data, thereby maximizing learner outcomes. Investing in Cortex proved to be a decision that paid dividends that we couldn't imagine—from students taking ownership of their achievements and areas for improvement, to our ability to understand the "whole student" as a staff and faculty and adjust our practice accordingly. Our investment in Cortex was central to realizing the promise of our academic model. 
Inaccurate Hypothesis: The more adults we had in the building, the better it would be for everyone, regardless of said adults' ability to build relationships with our scholars. I was wrong. I underestimated the challenge of building a high performing adult culture while having 24 recent college graduates in the building whose first professional experience was during the founding year of a school serving a diverse population. I underestimated the challenge of identifying the type of personnel who could encounter an environment rich in complexity and constantly demanding flexibility. I should have hired differently, trained differently, and been more adept at identifying the skill set that would make someone successful at this work. It's not about having more adults in the building—it's about having adults who understand the need for building relationships with our scholars and whose relationships extend well beyond the novel, problem set, or enrichment they are teaching.
---
Eric Tucker, Founder 
Brooklyn Laboratory Charter School (Brooklyn, NY)
National Grantee: 2014 Cohort
Accurate Hypothesis: We set out believing that great school design emerges from serving students from the most diverse ZIP Codes on the planet. LAB serves students with widely divergent levels of preparation and a variety of learning dispositions and needs. Each day, we learn more about how to design whole schools that push all students to meet high standards while at the same time motivating and supporting the most underprepared students. We hoped that recruiting academically talented students with high aspirations and students with special educational needs to the same school would shed insight into how best to recuperate and accelerate learning within students' personalized learning plans. Serving a diverse set of learners requires a departure from business as usual school models and one size fits all approaches. We've learned about how to ensure that learning experiences should meet students where they are, engage them deeply in inquiry and mastery, and tailor challenges in a dynamic, personal manner.
Inaccurate Hypothesis: I overestimated the importance of reconfiguring individual elements of school design (e.g. learning time, technology, teacher support). Again and again, we've learned that in order to truly do school differently, we must fundamentally redesign how teaching, time, technology, and resources are invested to ensure that all scholars succeed. To achieve our goals, school design must be from scratch; it must be systematic, strategic, and thoughtful. Whole school solutions must emerge from unconstrained, inventive thinking, research, and design work. The whole school models that emerge must be truly centered around student needs, interests, and mastery. Just as the disadvantages that hold students back are interconnected, so too must solutions embrace a holistic approach that integrates best practices in youth development, prioritizes rigor and mastery, iterates upon operations and academic systems, achieves efficient and productive operations, secures and cultivates effective human capital, supports students through key transitions, and personalizes learning in a manner that gets students on track toward college readiness and postsecondary success.
---
Todd Dickson, Founder 
Valor Collegiate Academy (Nashville, TN)
National Grantee: 2014 Cohort
Accurate Hypothesis: Spending longer than you think getting the structures and culture right in the fall is worth it. 
Inaccurate Hypothesis: We are going to need to design a curriculum/sequence of lessons to make sure all kids are able to use their laptops. Kids probably won't be ready for great Socratic seminars in 5th grade—we are really going to need to scaffold them.

Read more from Part I: