New Designs for School
Challenge Accepted: Taking on the Challenges in K-12 Education, Together
December 27, 2022
Topics
Change Management
Leadership
Tools for Next Gen Learning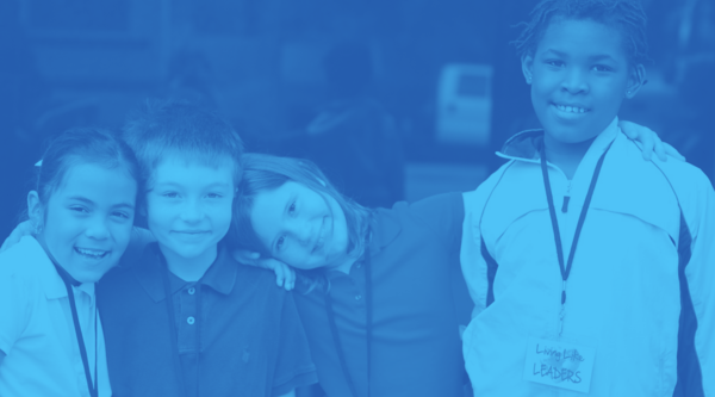 New Designs for School
New Designs for School
We've all had the experience of truly purposeful, authentic learning and know how valuable it is. Educators are taking the best of what we know about learning, student support, effective instruction, and interpersonal skill-building to completely reimagine schools so that students experience that kind of purposeful learning all day, every day.
Learn More
The stories, the voices, and the field-building practices of the Next Generation Learning Challenges community speak to our collective work on the complex challenges in education today.
Have you ever wondered why Challenges is part of NGLC's name? It's because we work with school communities across the nation to solve big, hairy, thorny, wickedly complex challenges in K-12 education.
As we head into the new year, let's take this opportunity to celebrate the stories, the voices, and the field-building practices collected on the Next Gen Learning blog that speak to our collective work on these challenges with a sampling of "reader's choice" articles.
Challenge: Why Schools Need to Change
Reimagining Schools: The Need for Autonomy and Humanity by Susanna Brock, COGx, and Annie Cole, Modern Classrooms Project, April 11, 2022. With these research-based practices, we can reimagine schools in both large and small ways to be the places teachers and students are saying they need to do their best work.
Challenge: New Designs for School
An Educator's Guide to Learner Profiles for Students by Amanda Avallone, NGLC (ret.), June 30, 2022. As more and more educators work to replace factory-model schools with personalized, student-centered learning experiences, knowing our students has taken on new meaning.
From Teacher to Teammate: Real-World Projects Challenge Students and Teachers Alike by Elizabeth Luna, Athens Drive Magnet High School, January 10, 2022. Community-based projects are a game-changer in the classroom, when students learn to use design thinking to solve problems, address community needs, and make an impact... and teachers become partners in learning.
Franklin School District: From Portrait to Practice by Carisa Corrow, Educating for Good, February 8, 2022. When teachers and community members start planning lessons together, real-world projects change how students learn and what they achieve.
Challenge: Professional Learning
Teachers Need to Experience Powerful Learning Too by Young Whan Choi, Educator and Author in California, September 6, 2022. In this excerpt from the recently released book, Sparks Into Fire, author Young Whan Choi relates a story of teacher professional learning that is as experiential and engaging as we want learning to be for students.
Challenge: Enabling Change
Building an Ecosystem of Support for Deeper Learning by Jason E. Glass, Kentucky Department of Education, July 13, 2022. Given the demands and distractions school and system leaders face daily, where should the leader start, to build a thriving ecosystem for deeper learning? A state chief offers 3 key areas of focus.
Driving with the Brakes On: Why Are We Trying to Do Liberatory Practices within an Authoritarian Paradigm? by Jal Mehta, Harvard Graduate School of Education and Deeper Learning Dozen, April 27, 2022. Why does education hold onto old notions of order, control, and authority while trying to embrace newer ideas around inquiry, self-direction, and liberation? And what can we do about it?
---
Photo at top courtesy of Montessori for All in Austin, Texas. For all other image credits, see the linked articles.