Building Community
The Power of Learning Networks
May 9, 2016
Topics
Change Management
Leadership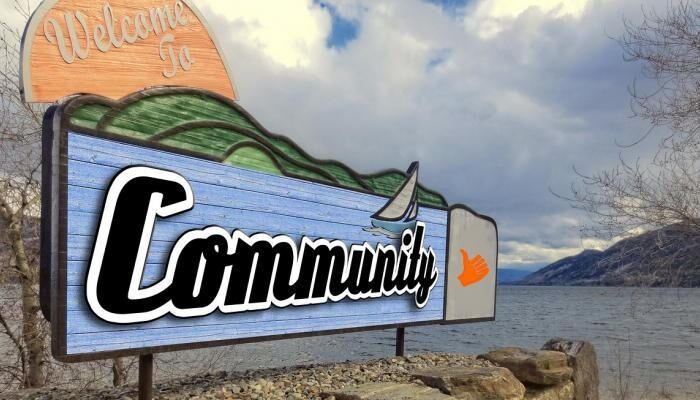 Building Community
Building Community
When educators design and create new schools, and live next gen learning themselves, they take the lead in growing next gen learning across the nation. Other educators don't simply follow and adopt; next gen learning depends on personal and community agency—the will to own the change, fueled by the desire to learn from and with others. Networks and policy play important roles in enabling grassroots approaches to change.
Learn More
What makes the Assessment for Learning Project so exciting to be part of is that the network is framed as a "Learning Agenda"—each project is focused on wider learning from the work even as they are doing the work.
This post originally appeared on the Center for Collaborative Education blog on April 28, 2016.
Though the Center for Collaborative Education (CCE) has years of experience facilitating and supporting learning networks, we have recently had the opportunity to be a member rather than a convener in a learning network. We are one of twelve grantees in the new Assessment for Learning Project (ALP) launched by the Center for Innovation in Education (CIE) and NGLC. The grantee teams, funders, and ALP project leads and advisors recently convened in Denver from March 29th-30th.
In our new role as network members, my colleagues and I were grateful for the time to share, reflect, problem-solve, and develop common definitions and language among our peers in the field. Having conversed with the other eleven grantee teams, CCE is honored to be a part of a creative and dedicated group working to learn how to implement changes that make a difference in outcomes for students. We are definitely in good company.
Convening and working with networks of schools and educators has been integral to CCE's work from the start, with projects ranging from the 20+ year old Boston Pilot School Network (now the Boston Autonomous Schools Network) to newer networks such as the Rhode Island Scaling Up Proficiency Based Graduation Network. Over the years, we've learned that educator networks are an effective alternative to traditional PD because of their flexibility. As Stanford University Professor Ann Lieberman wrote in a 2000 article, the unstructured nature of networks allows them to form around specific interests and evolve over time to meet the needs of their participants. This allows teachers to access information and build relationships according to their own needs and pace, rather than forcing teachers to fit into "one size fits all" form of professional learning.
CCE has witnessed through the years that when educators have the opportunity to collaborate and share their teaching and learning practices, they will reflect upon and shape their own learning. What this has affirmed for us is that professional development should not be something teachers "get." Rather, PD should provide networking opportunities that create communities of practice, which create the space for educators to learn more deeply and authentically. Our ideal description of professional development is a network in which participants are engaged, bringing problems of practice to the group and working with others to refine their ideas and challenges.
The difference that makes the ALP project so exciting to be part of is that the network is framed as a "Learning Agenda"—each project is focused on wider learning from the work even as they are doing the work. The conveners carefully selected grantees with a level of readiness and commitment to move forward in this work. We were brought together with the following goals:
Foster a sense of common purpose in leaders for advancing assessment for learning
Encourage relationships among people in projects, as we read about other grantees and think about what excited us, what questions we have, and what connections we see.
In ALP, the conveners aim to support change and communicate the results and lessons learned in new, meaningful ways beyond traditional grant reporting. One part of this is in redefining the funder role to be one of serving as a convener of a network of learners.
The projects are driven by hypotheses and a learning agenda
Helping members think about personalized learning for their own project (within the context of broader network project)
Reporting is about opportunities to share what we create, develop, and learn with the wider field to support their efforts in rethinking assessment (via blogs, webinars, or other presentations of learning)
The question of how to foster meaningful and sustainable networks is not an easy one. The experience of participating in the ALP Network will inform our work in multiple ways—directly expanding the offerings in the RI Network by piloting a micro-credential system and also informing our approach as conveners of multiple networks. As we continue our participation in the network, we hope to be regularly sharing our learning in our own work and share the learning from the other grantees with you.