Reimagining Assessment
Center for Collaborative Education
Reimagining Assessment
Reimagining Assessment
Educators are rethinking the purposes, forms, and nature of assessment. Beyond testing mastery of traditional content knowledge—an essential task, but not nearly sufficient—educators are designing assessment for learning as an integral part of the learning process.
Learn More

cce.org
Grant Term:
12 Months
Funding Priority:
Formative Assessment, Intra/Interpersonal Skills, Educator Capacity
Performance Assessment for Learning Micro-Credentials

Participating Schools:
Location: Rhode Island
Settings: Urban, Rural, Suburban
School Type: District
Targeted Grades: K-12
Number of Participating Students: More than 1,000
Number of Participating Teachers: 10-50
Curriculum Areas: Interdisciplinary, Intra- and/orI nterpersonal Skills and Dispositions
The Team:
Center for Collaborative Education
Center for Teaching Quality
Rhode Island Department of Education
10 schools from CCE's Scaling Up Proficiency-Based Graduation program
The Project
The team will develop and pilot a Performance Assessment for Learning Micro-Credential system which will build the capacity of Rhode Island teachers to design, field test, score, and refine high quality performance tasks—both formative and summative. Through this process, they will also prepare practitioners to lead their respective school and district initiatives in creating personalized, proficiency-based learning and assessments for their students. The curricula will draw from the Center for Collaborative Education's Quality Performance Assessment initiative, a framework and set of processes and tools that leverage assessment as an essential tool of equitable learning and teaching.The pilot includes micro-credentials addressing three stacks of teacher competencies:
Performance Assessment Design, Validity, and Reliability
Embedding, Instructing, and Assessing Habits and Dispositions
Building and Leading a Performance Assessment Learning Community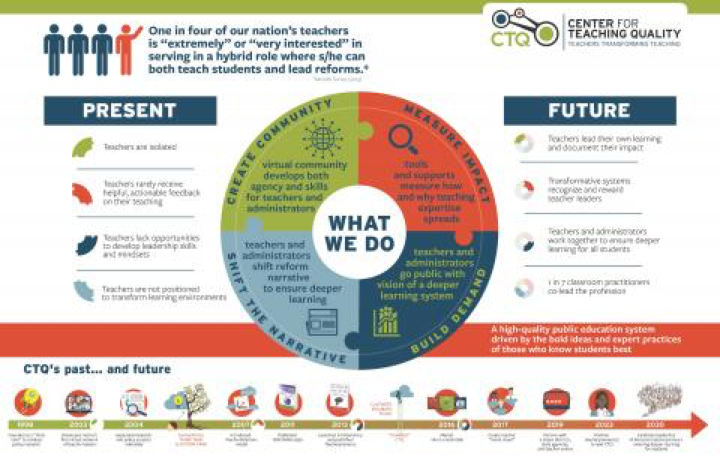 The Hypothesis
IF we create a set of micro-credentials for performance assessment for learning, and recruit and train a cohort of teacher leaders from each participating school to attain the credentials, with the intent of leading faculties in building a school-wide performance assessment system, THEN we will:
Increase teacher knowledge and skills related to designing and implementing meaningful, complex performance assessments
Improve teacher practice in integrating these assessments into their classroom practice
Engage students in deeper and more personalized forms of learning, provide opportunities for increased student agency, and integrate essential skills, dispositions, and habits into assessments
Enable participating teachers and schools to be in a position to advocate and provide training for this work in their state settings
The Learning
The micro-credential system will create and model a new structure of professional development that will prove to be transformative of the culture in schools and beyond. With teachers at the center, this initiative will create systems change at three levels:
Grow and validate the assessment expertise of practitioners
Develop a network of educators poised to lead shifts in teaching practice and culture
Create structures, policies, and platforms that make it easier to catalyze and sustain change in professional learning.
People Working On This Challenge
See More