New Designs for School
Great Oaks Foundation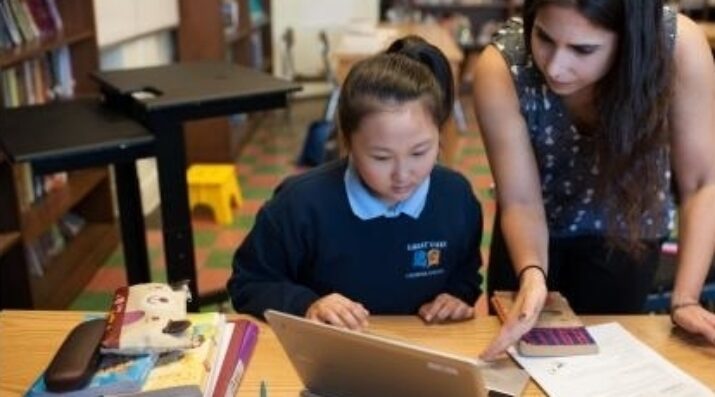 New Designs for School
New Designs for School
We've all had the experience of truly purposeful, authentic learning and know how valuable it is. Educators are taking the best of what we know about learning, student support, effective instruction, and interpersonal skill-building to completely reimagine schools so that students experience that kind of purposeful learning all day, every day.
Learn More
School: The Great Oaks Charter School of New York City
Grades Served: 6-12
Location: New York, NY
Operator: The Great Oaks Foundation
Operator Type: Charter
Setting: Urban
Students at Opening: 99
Students at Capacity: 430
Blended Model Type: Individual Rotation
Key Features: Tutoring, Competency-based Platform, English Language Learners, Partnerships
The Operator: The Great Oaks Foundation is supporting the start-up of the Great Oaks Charter School of New York City (GO-NYC). This is Great Oaks' second charter. The first opened in Newark, New Jersey in 2011. GO-NYC offers a lottery preference for English language learners (ELL).
The Academic Model: The Great Oaks Charter School of New York City, a 6-12 school at full implementation, opened with its first 6th grade class in Fall 2013. The school's model is inspired by the Match Education charter schools in Boston and employs the same successful culture of high expectations, parent engagement, and dedicated tutoring corps. It also employs a new competency-based approach through a partnership with Swedish-based Kunskapsskolan Education (KED, operating in the United States as KUSA). Classroom learning integrates the KED Learning Portal and resources and is augmented by tutoring time. Each student has two dedicated hours of tutoring when tutors reinforce and customize material for students. Thus, this site combines digitally-enabled personalization and competency to prepare students (and families) for the expectations of college. The mission of GO-NYC is to prepare all of its students to succeed in college—to not only be admitted to college, but to secure a Bachelor's degree from a selective four year college or university.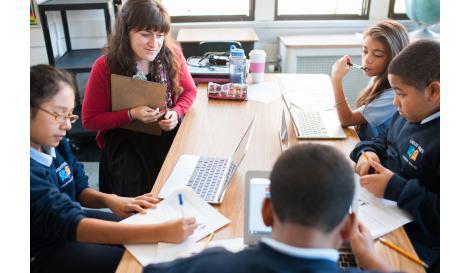 The Organizational Model: Twenty full-time tutors were hired to serve the initial cohort of 99 students. GO-NYC recruits tutors who possess the language skills to be able to communicate with students in their native tongue. The tutors are given a modest $7,000 stipend and are provided housing; in exchange they agree to give Great Oaks a year of service in the school. GO-NYC is licensing the KED Learning Portal™ and coaching components, and through a partnership with New York University plans to grow its own teacher talent from the tutoring corps—with professional development support through NYU and KED.
People Working On This Challenge
See More