New Designs for School
Urban Montessori Charter School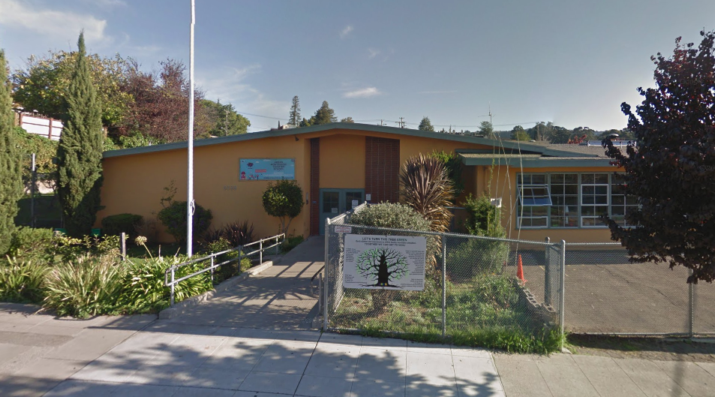 New Designs for School
New Designs for School
We've all had the experience of truly purposeful, authentic learning and know how valuable it is. Educators are taking the best of what we know about learning, student support, effective instruction, and interpersonal skill-building to completely reimagine schools so that students experience that kind of purposeful learning all day, every day.
Learn More
School: Urban Montessori Charter School
Grades Served: TK*-8, currently TK-5 
Location: Oakland, CA
Operator: Urban Montessori Charter School
Operator Type: Charter
Setting: Urban
Students at Start: 325
Students at Capacity: 572
*TK=Transitional Kindergarten, a California-based initiative
Blended Model Type: Individual Rotation
Key Features: Competency-Based Learning, Project-Based and Experiential Learning, Flexible Learning Spaces, Social-Emotional Development
The Operator
When Urban Montessori Charter School (UMCS) opened in the fall of 2012, it became Oakland's first public Montessori school. Introducing a powerful, 21st-century-aligned model, the school was committed to becoming a truly innovative and unique Transitional Kindergarten to 8th grade school option for Oakland (and neighboring cities') families. It serves a socio-economically, racially, and culturally diverse community of children because all children learn about different backgrounds and perspectives by living and working with people from those backgrounds and perspectives.
The UMCS mission is to develop self-directed and engaged learners who are academically, socially, and emotionally prepared to succeed in any high school.
The Academic Model
UMCS designed a breakthrough middle school program which intertwines the following pedagogical pillars to deliver a powerful learner-centered student experience:
Montessori: Unlike other Montessori age levels, there is no international consensus defining Montessori secondary education. Building on its foundational model in the elementary grades, UMCS middle grades focus on an individualized education program which provides a concrete path forward toward meeting yearly learning goals, emphasizing integration of subjects, developing metacognitive skills, connecting to the larger community, and the integration of technology.
Design Thinking: Students become competent in identifying problems that matter, working collaboratively to develop prototype solutions, iteration through real world testing, and sharing solutions with community stakeholders and users.
Arts Integration: UMCS focuses on the process of making over the finished product, emphasizing disposition-oriented habits of mind alongside developing craft.
Emphasis on Social-Emotional Learning: The school actively promotes social-emotional learning through Montessori Peace Education, positive discipline, the Toolbox & honoring the light of the child, and mindfulness.
The Organizational Model
A diverse staff mirrors the student population.
A Lead Teacher and Support Teacher are in every classroom
Learn more about the NGLC Regional Fund for Breakthrough Schools program that supported these grantees by visiting the NGLC in Oakland grant page.

Image from Google Maps street view
People Working On This Challenge
See More