Technology Tools
Building Blocks for College Readiness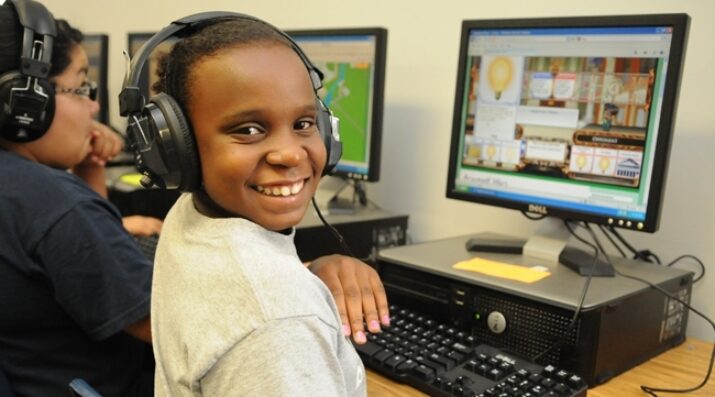 Technology Tools
Technology Tools
Educators often take advantage of educational technologies as they make the shifts in instruction, teacher roles, and learning experiences that next gen learning requires. Technology should not lead the design of learning, but when educators use it to personalize and enrich learning, it has the potential to accelerate mastery of critical content and skills by all students.
Learn More
NGLC announced the "Building Blocks for College Readiness" funding opportunity in January 2011, challenging educators to create interactive learning modules and embedded assessments designed to improve mastery of 7th – 9th grade level Common Core State Standards in math and literacy. 
"We believe learning technologies and next generation design models can produce transformative change for students by personalizing learning, and making it more meaningful by relating to their passions and interests."
- Susan Patrick, iNACOL
THE NEED
Despite billions of dollars spent to improve public education, nearly three of every ten students will not finish high school. The dropout rate is even higher – nearly 50 percent – among African Americans, Hispanics, and low-income students.
We need to engage students through state-of-the-art pedagogy, technology, and assessment to accelerate student engagement and mastery of critical competencies. These tools can provide students and teachers with continuous, objective data that pinpoint individual areas of excellence and need.
THE INNOVATIONS
From more than 230 applications, NGLC awarded 19 grants in June 2011. Building Blocks for College Readiness supported technology-enabled solutions from game-based learning environments to rich media platforms. The goal was to help students gain deeper learning competencies while providing teachers with data to inform their own approach.
By the end of the grant program, innovations reached:
89 school districts
155,946 students
161,895 teachers
Features
CCSS literacy: 6 projects
CCSS math: 13
Technology functions: embedded assessments and teacher dashboards
Design features: learning scaffolds, physical materials, and options to customize assessments
Teacher Feedback
86% of teachers would use the innovation again
81% said students were highly engaged while using the innovation
69% thought their students learned more with the innovation
55% reported technology challenges in high-needs schools: fragile Internet connections, lack of access to computers, lack of technology support
62% reported that using the solution made them a more effective teacher
(Source: Final Evaluation Report from SRI International, external evaluators commissioned by the Bill & Melinda Gates Foundation, 2013)
People Working On This Challenge
See More