Enabling Change
Personalized Learning Movement Grows in D.C.
December 9, 2014
Topics
Personalized Learning
Change Management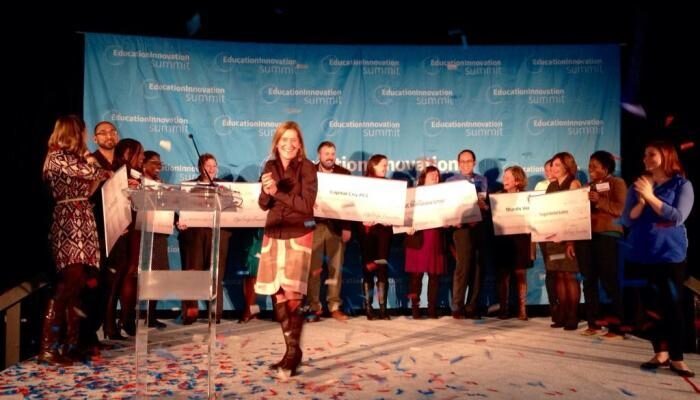 Enabling Change
Enabling Change
Next generation learning is all about everyone in the system—from students through teachers to policymakers—taking charge of their own learning, development, and work. That doesn't happen by forcing change through mandates and compliance. It happens by creating the environment and the equity of opportunity for everyone in the system to do their best possible work.
Learn More
7 K-12 Schools to Receive Breakthrough Schools D.C. Grants
On Saturday, December 6, seven D.C.-based schools received some very good news.
The CityBridge Foundation—one of NGLC's Regional Funds for Breakthrough Schools partners—selected its second round of Breakthrough Schools D.C. grant recipients.
The announcement was made at the second annual Education Innovation Summit, an event that brought together educators, thought leaders, and policymakers, including Jim Shelton, Deputy Secretary of the U.S. Department of Education.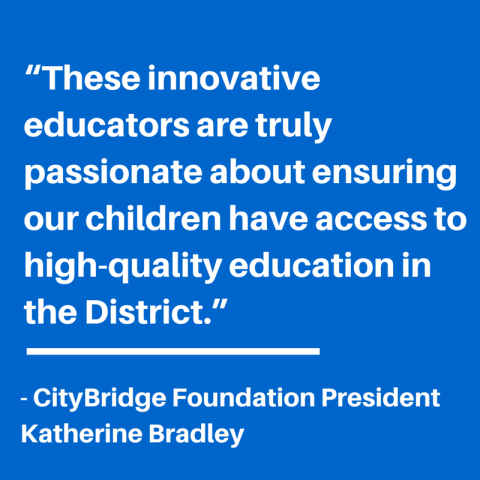 This year's recipients are:
Capital City Public Charter School
Cleveland Elementary School
D.C. International School
Mundo Verde Public Charter School
Sustainable Futures
Thurgood Marshall Academy
Two Rivers Public Charter School
These schools were selected because of their vision to create a new model for their school based on principles of personalized learning: high expectations for college readiness, tailored learning experiences for all students, and financial sustainability that can be replicated. They will spend the next year planning their new model with support from CityBridge.
They join Breakthrough Montessori, Columbia Heights Educational Campus, E.L. Haynes High School, Monument Academy, Washington Leadership Academy, and Wheatley Education Campus—the recipients of Breakthrough Schools D.C. planning grants this past spring. And Ingenuity Prep, a PK-12 charter school that received a launch grant in NGLC's national grant program in 2013, the first in D.C.
They are the newest grant recipients to join NGLC's nationwide network of K-12 breakthrough schools, all of whom are visioning a completely different approach to teaching and learning in an effort to achieve breakthrough outcomes for students.
The NGLC team congratulates these D.C. innovators who are creating bright futures for the city's youth.