Technology Tools
PRESS RELEASE: NGLC Announces $5.2 Million in Follow-On Funding to Four Current Postsecondary Grantees
October 31, 2012
Topics
College & Career
Tools for Next Gen Learning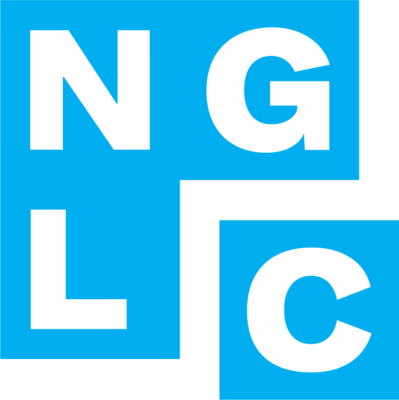 Technology Tools
Technology Tools
Educators often take advantage of educational technologies as they make the shifts in instruction, teacher roles, and learning experiences that next gen learning requires. Technology should not lead the design of learning, but when educators use it to personalize and enrich learning, it has the potential to accelerate mastery of critical content and skills by all students.
Learn More
Institutions recognized for their efforts in increasing course completion, persistence, and college completion
October 31, 2012 (Washington, DC) – Next Generation Learning Challenges (NGLC), an initiative dedicated to improving college readiness and completion, today recognized the contributions of four of its original grantees for their work in demonstrating positive postsecondary student outcomes. NGLC announced that the Cerritos College Foundation, Sinclair Community College, California State University Northridge, and Indiana University Purdue University Indianapolis will receive $5.2 million in follow-on funding to continue their work in leveraging technology to significantly improve student outcomes. 
The four institutions recognized were part of NGLC's initial Wave I round of funding, which focused on accelerating the development of innovative "Building Blocks for College Completion." In all, there were 29 Wave I grantees announced last year. Of those, 14 submitted applications for follow-on funding to NGLC, with four being recognized today for their potential to improve course completion, persistence, and college completion within one of the four Wave I challenge areas: blended learning, open core courseware, deeper learning and engagement, and learning analytics. These four projects were seen as having the greatest promise for scaling and for influencing college completion efforts nationally during the follow-on period of the next two years.
The recipients exceeded the high bar established for the follow-on awards in the following ways:
They strongly demonstrated positive outcomes during the initial period of funding from April 2011 to July 2012, including providing convincing comparative data showing benefits to students who have used their innovations.
They proved their capability to be readily adopted by other campuses.
They have clearly demonstrated financial viability and sustainability within current institutional budgets, both for the original institution and for expansion campuses.
They have served students effectively and have also brought positive changes to the systems, policies, and practices of postsecondary education.
"The projects selected have cleared a high bar," said Andrew Calkins, Deputy Director of NGLC. "Their influence will extend far beyond their own institutions and the students they are serving directly. They're very much a part of the evolution of postsecondary education in this country towards personalized, digitally-supported learning."
The four Wave I grantees to receive additional funding are as follows:
Cerritos College Foundation, Norwalk, CA ($1,216,430) – With a reach of 4,300 students, the Kaleidoscope project, which has developed a comprehensive first-year general education curriculum that uses open educational resources, will dramatically increase the number of institutions implementing the curriculum and the students using it. To achieve this, Kaleidoscope will develop a cadre of faculty fellows to act as mentors and community leads, fund pilot experiences for 20 additional institutions, create 20 new course designs for high enrollment general-education courses, expand student support in developmental mathematics, and improve its capacity to facilitate and measure learning. Early trials of the project have demonstrated significant increases – by nearly three-quarters of a letter grade – in intermediate algebra, a critical gateway course in math, among students enrolled in Kaleidoscope courses.
Sinclair Community College, Dayton, OH ($1,500,000) – Sinclair's Student Success Plan software, a system consisting of preventive measures, early alerts, assertive intervention, holistic counseling techniques, and student self-assessment combined with web-based software for tracking students and data analytics, was converted to open source during the original funding period. During the period covered by the new grant, it will be enhanced through the incorporation of MAP (My Academic Plan), an online tool to help students stay on track that has helped increase fall-to-fall persistence to 53%, 11 percentage points above the Sinclair's average persistence rate.
California State University Northridge ($2,341,062) – Project leaders at CSUN will scale the technology-enhanced hybrid course model now shown to significantly improve completion and content mastery outcomes in general education mathematics to other California State University and community college campuses. During the 2011-2012 academic year, students at both CSUN and California State University Long Beach (nearly 4,500 students in all), persisted from the fall to spring semester at a 93% rate and more than two-thirds achieved subject mastery and deeper learning. CSU Northridge and its partners will also work to increase the hybrid model's positive impact on student success and persistence by adding more courses (including courses in the sciences), providing more instructor training, improving assessment, and improving data collection and analysis.
Indiana University Purdue University Indianapolis ($166,179) – Cyber Peer-led Team Learning (cPLTL) is a technology-enhanced variant on peer-led team learning, a pedagogical approach used in chemistry and other sciences in which students in small teams solve problems related to the subject of study. Holding the team meetings via videoconference rather than in person provides new flexibility for students and for institutions alike. During the initial funded period, the project leaders successfully expanded the use of the cPLTL approach to two additional campuses and produced data showing improved outcomes, as was the case at the originating campus. With follow-on funding, the project will hold a national workshop on implementing cPLTL and will give presentations on what they have learned at a range of academic conferences.
In June of this year, NGLC made its first follow-on funding grant to the Society for the Teaching of Psychology for $288,144, bringing the total follow-on funding for Wave I to $5,507,815.
"These initiatives demonstrate the efficacy of technology-enabled learning as well as its scalability," said Diana Oblinger, President and CEO of EDUCAUSE. EDUCAUSE leads the Next Generation Learning Challenges in association with other national organizations. "We know there are approaches that can literally change the game for students and their success. We hope these innovations will serve even more students."
#   #   #
Next Generation Learning Challenges (NGLC) accelerates educational innovation through applied technology to dramatically improve college readiness and completion in the United States. This multi-year program provides investment capital to expand the use of proven and emerging learning technologies, collects and shares evidence of what works, and fosters innovation and adoption of solutions which will dramatically improve the quality of learning in the United States, particularly for low-income students and students of color. NGLC is managed by EDUCAUSE in partnership with the League for Innovation in the Community College, the Council of Chief State School Officers, and the International Association for K-12 Online Learning. Funding for Wave I and the follow-on grants was provided by the Bill & Melinda Gates Foundation. (www.nextgenlearning.org)