New Designs for School
10 Lessons Learned from Game Changers and Ground Breakers
September 12, 2014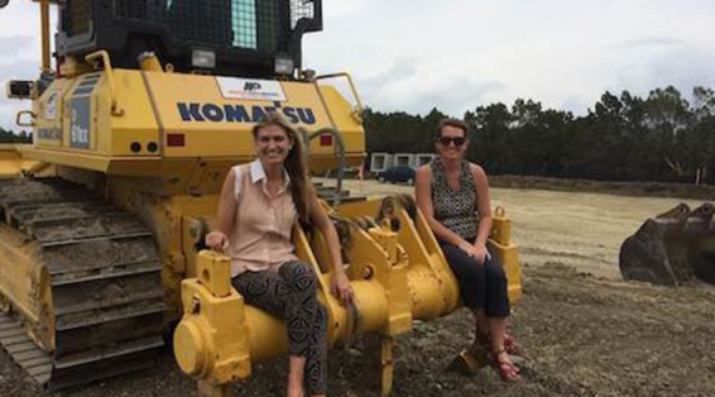 New Designs for School
New Designs for School
We've all had the experience of truly purposeful, authentic learning and know how valuable it is. Educators are taking the best of what we know about learning, student support, effective instruction, and interpersonal skill-building to completely reimagine schools so that students experience that kind of purposeful learning all day, every day.
Learn More
These personalized learning pioneers have some powerful advice to give those looking to embark on the journey of education innovation and transformation.
Making the educational experience better for students is NOT easy work. Whether you starting from scratch or working to redesign an existing campus, the shift to a more personalized learning environment takes strong leadership and a dedication to make change for today's students.
Next Generation Learning Challenges (NGLC) provides opportunities for visionaries to realize their dreams. They describe the breakthrough models that they support as "entirely new or substantially transformed schools or degree programs, designed around each student to produce breakthroughs in student learning, high school graduation, and college completion—particularly for low-income students and students of color."
For the last year, we have been following several of these NGLC game changers and ground breakers and have learned from both their challenges and their successes. When asked about the lessons learned that they would share with those looking to embark on a similar journey of education transformation, these personalized learning pioneers had some powerful advice to give:
1. Challenge Institutionalized Norms. "To create a system of learning that challenges institutionalized norms, there is value in a 'Ready – Fire – Aim' approach. Sometimes you have to get into it to be able to re-calibrate one's own lenses on  learning. When teachers are thrust into that uncertainty—even if going willingly—leadership must provide structures and systems that reduce anxiety around taking risks. This often manifests in processes of formative analysis, a keen eye focused on what students actually are learning and doing (and not what we are teaching), and the framing of failure as a key learning moment." –Keith Look Danville Independent Schools
2. Build a Community of Support. "You are running a campaign and that means creating a culture and community of volunteers (Marshall Ganz public narrative work was really helpful). Meet everyone for coffee who is interested in your project. Not only will this help you develop your network, get the word out, find volunteers, but it will also help to keep your spirits up. This work is hard. And totally overwhelming most of the time. Meeting people who are inspired by your vision helps keep you inspired." –Hannah Williams, Out of the Box Learning Studio
3. Balance Student Motivations. "One of our basic premises of  'working at your own pace' implicitly assumed that working at your own pace is driven exclusively by internal motivators. We learned quickly that this isn't true for most students. There must be a balance between extrinsic and intrinsic motivators to maximize their output." –Michael Griffie, Cornerstone Charter Schools
4. Nurture Teachers. "The key to transformation lies in nurturing and supporting teachers as learners and leaders.The very qualities, skills, and characteristics that we seek to nurture and develop in our students are those we must first nurture and develop in our teachers. Creatively structuring time for professional development, including job-embedded learning, and focusing on leadership opportunities for teachers are essential if we are to transform our educational system." –Beth Havens, Horry County Schools
5. Support Growth. "Teachers are the HUGE variable. You can have the most innovative amazing design but teachers—even if they think innovatively and/or want to be—come with a lifetime of mostly traditional teaching (and learning) habits. Start practicing implementing your design with teachers as soon as possible. Do a pilot, run some workshops, ask teachers to try elements in their own classrooms and give you feedback…Tons of lessons learned once you start actually working with teachers." –Hannah Williams, Out of the Box Learning Studio
6. Be Flexible. "The most important lesson that our team has learned is the power of a pencil. By writing our plans 'in pencil,' every decision, action, and conversation were predicated upon the knowledge that we are flexible and open to the changes that would inevitably come. Ironically, moving through the steps of this project in a vulnerably unburdened manner allowed the team members to distill the vision down to its non-negotiable tenets, which eventually became the foundation upon which the program is designed. My advice, then, would be to embrace the hard conversations that shift your plans; to allow for the smudges from your pencils, instead of designing in pen; and to take what comes and use it to make a more transformative experience for students." –Amanda Mann and Amy McGrath, Florida Virtual School
7. Be Strategic and Realistic. "The greatest lesson we've learned so far is that when doing this work we should be as strategic as possible about what we decide to tackle all at once. Those of us in this movement tend to be dreamers and achievers, and so it's tempting to take on everything all at once. We should be strategic about taking on the most significant key levers in the beginning." –Sara Cotner and the team, Montessori for All
8. Prepare for Change. "Things [technologies] evolve so fast, we want students to be fluent in a range of devices, whatever hardware allows students to be successful in the future is what we will use." –Aaron Cuny, Ingenuity Prep
9. Look for Unique Solutions. "We hired the vendors necessary to build a wireless network for the entire city of 5,000 residents. Because students are very transient throughout the city- sometimes home, sometimes at their grandparents, with a neighbor, at the library, etc. this solution was a real game changer for the entire community." –Matt Akin, Peidmont City School District
10. Create a Strong Culture with Clear Expectations. "All classrooms are expected to have a shared vision which incorporates the voice of the students in terms of how the classroom will function—look, sound, feel, all students and staff are expected to utilize a common language. The rituals and routines are what allows the students to assume responsibility and free the teachers to work one-on-one, in small groups and to intervene as needed for students who need extra support or those who are ready to accelerate." –Mary Esselman, Education Achievement Authority of Michigan