New Designs for School
16 Schools Where Students Will Learn Differently
May 6, 2014
Topics
Competency-based Education
Personalized Learning
Social-Emotional Learning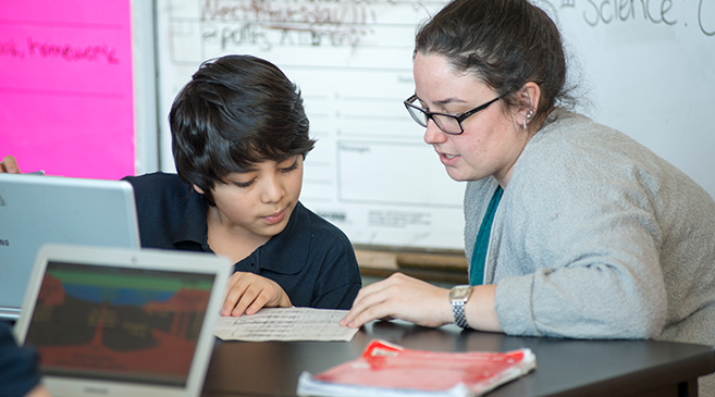 New Designs for School
New Designs for School
We've all had the experience of truly purposeful, authentic learning and know how valuable it is. Educators are taking the best of what we know about learning, student support, effective instruction, and interpersonal skill-building to completely reimagine schools so that students experience that kind of purposeful learning all day, every day.
Learn More
NGLC announced 16 additional breakthrough school models selected in a national competition for launch grants.
This fall, 3,400 students will experience school in a different way. Sixteen districts and charter operators, with the support of the NGLC launch grant awards announced today, are opening a new school or redesigning an existing one. While the details, context, and strategies vary, these schools all share common design principles of personalized, blended, and competency-based learning, and a commitment to graduating students with high achievement and college- and career-ready skills.
There's something to learn from all 16 schools. In addition to their design merits, here are a few examples of some of the more unusual aspects of a few of these models and where additional contributions may be made to the field.
Learn more about all 16 launch grantees.
I want to congratulate everyone associated with the tremendous achievements of the teams behind these 16 schools. This was the largest and most competitive applicant pool of breakthrough schools reviewed to date. I'm grateful to all the applicants. It's an honor and privilege to read and review your proposals, narrated slide decks, financial models, and team résumés. I appreciated your vision, tireless efforts, and candid feedback as you interacted with me throughout the process. Thank you.