New Designs for School
PRESS RELEASE: NGLC Announces 7.2 Million in Grants to Help Launch 16 Personalized, Competency-Based Schools
May 6, 2014
Topics
Competency-based Education
Personalized Learning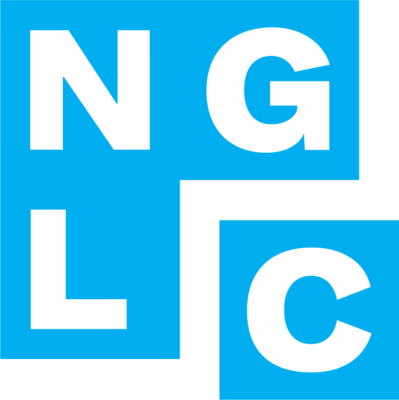 New Designs for School
New Designs for School
We've all had the experience of truly purposeful, authentic learning and know how valuable it is. Educators are taking the best of what we know about learning, student support, effective instruction, and interpersonal skill-building to completely reimagine schools so that students experience that kind of purposeful learning all day, every day.
Learn More
$450,000 grants support new schools or redesigns in 10 states, to open this fall
Contact:
Kristi DePaul, kdepaul@educause.edu
202.331.5353
Sarah Luchs, sluchs@educause.edu
614.286.9309
Washington, D.C., May 6, 2014 – Next Generation Learning Challenges (NGLC) today announced 16 launch grants totaling $7.2 million to be invested in "breakthrough" middle and high schools opening—or reopening—their doors this fall. The grant recipients were selected from among 45 highly competitive applicants from across the country.
Each grant recipient will receive a total award amount of $450,000, including an initial $150,000 investment and up to $300,000 in matching funds. The awards are part of NGLC's larger initiative to work with innovative educators and organizations to develop breakthrough schools.
In NGLC's view, a breakthrough school combines student-centered, personalized, blended, and competency-based learning approaches with high expectations for student achievement, all sustainable on public funding. In personalized learning settings, learning experiences are tailored to meet the individual needs, most effective learning styles, and interests of each and every student. Competency-based learning enables students to move at their own optimal pace and receive credit by demonstrating mastery of clearly defined expectations before moving on. Blended learning integrates teacher-led, in-person instruction with online learning and the use of technology-enabled tools in group-oriented and individual work. All of these strategies weave together in ways that are at least partly managed by the student.
NGLC's breakthrough schools are charged with generating rigorous outcomes for students: at least 1.5 years of growth annually in math and English/language arts, a 90 percent high school graduation rate, and at least 80 percent of students meeting college readiness benchmarks and enrolling in college.
The 16 launch grants were selected using a rigorous process that identified the most promising overall designs, implementation plans, and leadership teams. The funding was available to public school districts and charter networks that are opening a new school or completely redesigning an existing school. Schools must serve students within grades 6-12, in a variety of models (K-8, 6-8, 6-12, 9-12), with at least a 40 percent low-income student population.
With the addition of these 16 finalists, NGLC's national network of breakthrough schools grows to 43 and total funding has reached $23 million. Schools in the network are located in major cities and rural areas across the nation. Most of the schools opened their doors to students this past fall; a few opened in the fall of 2012.
"We've invested in schools that are willing and able to engage in the hard work of meeting each child's individual learning needs," said NGLC Program Officer Sarah Luchs, manager of the grant initiative. "It looks and feels different from 'batching' students in age-based cohorts and assuming that they all learn the same way or that they require the same amount of instructional time. Educators in our network are learners too. They are building the system that each child needs to be successful in the future. We're not there yet, but what's happening in these 43 schools will continue to guide us to achieve that goal."
Newly minted launch grantees expressed appreciation for the support and deep commitment to improving student outcomes.
Matt Akin, Superintendent, Piedmont City School District, a rural district in Alabama: "We are excited to have the opportunity to create an educational environment that addresses the needs, goals, and abilities of individual students. By using technological tools, our students will truly be able to learn without the traditional boundaries created by bell schedules and school calendars. We believe the model that we are developing at Piedmont Middle School will not only transform learning in our district, but also be the catalyst for transformation of our rural community. Ultimately, our NGLC grant will allow us to develop a model for rural schools and districts across the country." 
Sara Cotner, founder of Montessori For All in Austin, TX: "We envision our classrooms to look like modern, collaborative workplaces rather than factories. Students will develop their own goals and work toward mastery in a self-directed way that cultivates drive, passion, and lifelong learning."
Eric Tucker, co-founder of a new public charter school with ties to the burgeoning incubator/ entrepreneurial community in Brooklyn, NY: "Brooklyn LAB seeks to foster entrepreneurial learning. Our scholars will graduate prepared for rigorous academics and with the agility to build solutions to real-world challenges and thrive in a changing world."
Of those selected, 15 of the 16 finalists were recipients of NGLC planning grants in 2013, demonstrating the value of early-stage incubation in strengthening the quality of the design and the degree of innovation reflected by these schools. Based on results from a pilot project with two city-based partners in Chicago and Washington, D.C., NGLC intends to shift its next round of K-12 grantmaking to a regional approach that will provide even deeper levels of early-stage incubation for promising school-design teams. (An RFP for regionally-based organizations to lead a local Regional Funds initiative was posted last week.) 
NGLC is managed by EDUCAUSE, a non-profit association whose mission is to advance higher education through the use of information technology, in conjunction with other partners including the International Association for K-12 Online Learning (iNACOL) and the Council of Chief State School Officers (CCSSO). Funding for the launch grants announced today is from the Bill & Melinda Gates Foundation.  
To learn more about the grant recipients, please visit their pages on the NGLC site (specific links provided in the table below) or find them and other NGLC breakthrough models in these resource pages at www.nextgenlearning.org.
NGLC National
Launch Grant Recipients

Operator
Type

School
Type

Grade Levels
Served

Alliance College-Ready Public Schools: PACE High School
Los Angeles, California

Existing Charter

New School

9-12

BattelleEd: Metro Institute of Technology
Columbus, Ohio

District Partner

New School

6-13 (ungraded)

Blackstone Valley Prep Mayoral Academy: BVP High
Cumberland, Rhode Island

Existing Charter

New School

9-12

Building 21
Philadelphia, Pennsylvania

District Partner

New School

9-12

Caliber Schools: Caliber Beta Academy
Richmond, California

New Charter

New School

K-8

Design Tech High School
Millbrae, California

New Charter

New School

9-12

Education Achievement Authority of Michigan: Next Generation High School
Detroit, Michigan

District

Turnaround School

9-12 (ungraded)

Education for Change:
EPIC Charter School
Oakland, California

Existing Charter

New School

6-8

Florida Virtual School: FLVS Flex Campus
Orlando, Florida

District

New School

9-12

The Incubator School (Inc.)
Los Angeles, California

District

New School

6-12

InnovateEDU, Inc:
Brooklyn Laboratory Schools (LAB)
Brooklyn, New York

New Charter

New School

6-12

Montessori For All:
Magnolia Montessori For All
Austin, Texas

New Charter

New School

PK-8

Piedmont City School District:
Piedmont Middle School
Piedmont, Alabama

District

Complete Redesign

6-8

Thrive Public Schools
San Diego, California

New Charter

New School

K-8

Valor Collegiate Academies
Nashville, Tennessee

New Charter

New School

5-12

Vertus Charter School
Rochester, New York

New Charter

New School

9-12
---
Guided by the belief that every life has equal value, the Bill & Melinda Gates Foundation works to help all people lead healthy, productive lives. In developing countries, it focuses on improving people's health and giving them the chance to lift themselves out of hunger and extreme poverty. In the United States, it seeks to ensure that all people — especially those with the fewest resources — have access to the opportunities they need to succeed in school and life.
EDUCAUSE is a nonprofit association whose mission is to advance higher education through the use of information technology. EDUCAUSE helps those who lead, manage, and use information technology to shape strategic IT decisions. Over 2,400 colleges, universities, and other organizations in more than 40 countries are members. An estimated 60,000 individuals are active in EDUCAUSE. For more information, visit www.educause.edu.
Next Generation Learning Challenges (NGLC) accelerates educational innovation through applied technology to dramatically improve college readiness and completion in the United States. This multi-year program provides investment capital to expand the use of proven and emerging learning technologies, collects and shares evidence of what works, and fosters innovation and adoption of solutions which will dramatically improve the quality of learning in the United States, particularly for low-income students and students of color. NGLC is managed by EDUCAUSE in partnership with the League for Innovation in the Community College, the Council of Chief State School Officers, and the International Association for K-12 Online Learning. Funding for NGLC has primarily been provided by the Bill & Melinda Gates Foundation. (nextgenlearning.org).
##