New Designs for School
Breakthrough Schools Profiles: A Guide to Next Gen Learning
December 19, 2013
Topics
Competency-based Education
Personalized Learning
Project-based Learning
Social-Emotional Learning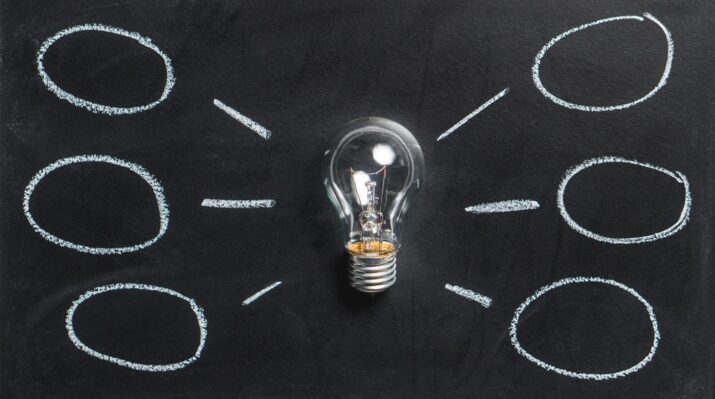 New Designs for School
New Designs for School
We've all had the experience of truly purposeful, authentic learning and know how valuable it is. Educators are taking the best of what we know about learning, student support, effective instruction, and interpersonal skill-building to completely reimagine schools so that students experience that kind of purposeful learning all day, every day.
Learn More
NGLC just released the Rosetta Stone—or maybe it's a Rick Steves Travel Guide—to breakthrough schools and next gen learning.
One of the hardest things about engaging in the work of transforming schools is getting a clear picture in your mind about what you're moving to and why. It can be hard to let go of the familiar and known aspects of the "old-school" school model and intentionally embrace the new behaviors, practices, and operations found in a next generation school design. Even respected, pioneering no-excuses networks can be challenged to identify their innovative edge in the next gen landscape. And, for educators with little exposure to next gen's defining aspects—personalization, blended and competency—it can feel like having to learn a new language and survive in a foreign land. In the change process, we need to know what next gen learning looks and feels like even before we begin the journey. Even if the shape and details of the school design will be different in our own context, it's helpful to have an idea of what to expect.
NGLC just released the Rosetta Stone—or maybe it's a Rick Steves Travel Guide—to breakthrough schools and next gen learning. We call them profiles because they profile 27 next gen school models. Like Rick Steves, the profiles help you navigate the important aspects of the model (what's worth seeing), why it's significant, and useful takeaways (how it's being done). Reading the NGLC Breakthrough School Model Profiles is the next best thing to visiting one of these schools. You come away feeling like you interviewed the leadership team and got to the heart of what makes the model tick. You get a local perspective because the information comes right from the school teams themselves.
Eight profiles are brand new, describing the models of NGLC's most recent grantees (Wave IV). Among these eight schools that launched this fall 2013, you'll discover both district and charter approaches to opening new or kick-starting redesigned schools.
Want to know what project-based learning looks like when married to a blended environment? Then check out The Workshop School.
Want to understand how a community leverages its public state of the art library and how deep and beneficial local partnerships can be? Then read about e3 Civic High.
Heard about the value of using tutoring for personalization and digital systems and platforms to enable competency? Flip straight to Great Oaks Charter School of New York City.
Want to understand how human resource roles can be redefined to support efforts at personalization? You'll want to read Danville's story (a district secondary example) and Ingenuity Prep (for an early learning charter approach).
Are you wondering how to get started with blended learning?  What it looks like in the early stages? How to engage and support teachers and students? You'll find two great examples in Lebanon (a mainstream district high school) and KIPP San Francisco College Prep (a no excuses charter high school).
And, for inspiration in developing a competency strategy, look to the mapping system that Virtual Learning Academy Charter School uses to empowers students to design their own high quality pathways to college and career. These are just a few of the inspirational discoveries that await you.
Last year, before joining NGLC, I worked for a state education agency in Ohio. I used the profiles document to help talk about personalization and quality blended learning; to show connections between using time differently and enabling a competency based system; and, to help everyone from a district leader to a legislator to a parent understand what "all this digital stuff" is about; to identify new possibilities; help interpret the change dialog, and evolve some feelings of uncertainty toward inspiration.
The profiles shed light on the individual breakthrough visions of 27 school teams and tell the story of how they are changing the learning experience for students and teachers. Together, they represent a world of possibility for how we can create breakthrough change in K-12 education. If next gen learning is the road less travelled (at the moment), the profiles are designed to help us collectively navigate and share in the journey.
Browse all of the profiles of NGLC schools.