Building Community
How to Bring Next Gen Learning to Your Community
October 22, 2015
Topics
Change Management
Leadership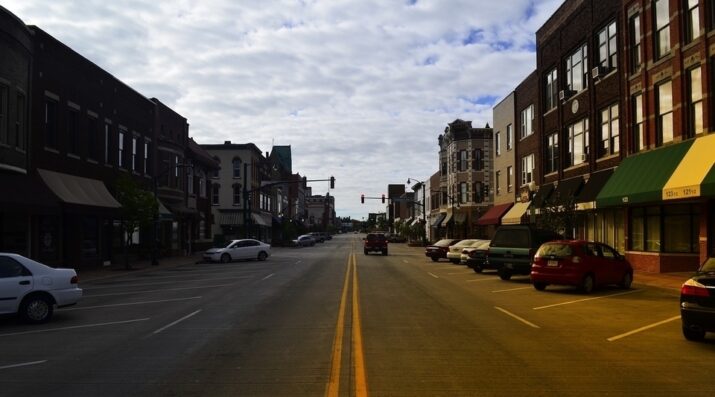 Building Community
Building Community
When educators design and create new schools, and live next gen learning themselves, they take the lead in growing next gen learning across the nation. Other educators don't simply follow and adopt; next gen learning depends on personal and community agency—the will to own the change, fueled by the desire to learn from and with others. Networks and policy play important roles in enabling grassroots approaches to change.
Learn More
If you would like to see more innovation in your local schools, these examples and useful resources can help you organize around next gen learning in your community.
Since releasing Getting Smart on Regional Next Gen School Design last month, we continue to get inquiries from entities interested in developing their own local network for next gen learning or expanding into a regional approach. If you share this interest as a local funder, district, CMO, or coordinating entity, then this blog will provide useful resources for your planning. And if you're a teacher or a parent who would like to see more innovation in your local schools, these examples from Boston, central Pennsylvania, and Chicago may inspire you to start a conversation and organize for next gen learning in your community.
Two things are true:
You can get started or make progress even without a formalized funding stream.
And, as any good startup will tell you, having a vision, partners, and a solid pitch are necessary ingredients to securing investment, new partners and needed support.
Emerging Harbormasters: Preparing to lead a local strategy
In addition to supporting the NGLC Regional Funds for Breakthrough Schools, NGLC worked with Education Cities earlier this year to prime additional regions for personalized next gen learning through the Emerging Harbormaster Network. This six-month initiative assisted 10 organizations as they developed a regional strategy and established partnerships within their ecosystem. The Center for Collaborative Education (CCE) in Boston, a nonprofit whose mission is to transform schools to ensure all students achieve and contribute to a democratic society, participated in the Emerging Harbormaster Network. To get started, they developed an ecosystem map to understand current assets and local needs; they then engaged stakeholders around a shared personalized learning vision, establishing the baseline conditions for a Massachusetts Personalized Learning Network (MA-PLN). Here's how CCE describes the partnership it built:
In this effort to bring a personalized learning model to MA, we engaged partners that complement our skills, services, and expertise. We have forged relationships with another school designer, The National Center for Time and Learning, technology expert Learn Launch, policy makers at the Massachusetts Department of Elementary and Secondary Education, and a school incubator, Boston Plan for Excellence. Each has been a valued contributor to the development of this plan. We also had a commitment from Boston and Revere Schools, and found interest from other local school districts in Somerville and Lawrence.
CCE created a presentation to detail their vision and strategy. It's a great example of the kind of plan you want to be able to create and use as part of your pitch to a foundation and/or to community stakeholders. The MA-PLN is currently securing local funds, conducting site visits, advocating for supportive policies, and developing a personalized learning digital resource toolkit.
D.I.Y.: You can do this without NGLC. We encourage it!
Mark Hennes, Special Projects Supervisor of the Capital Area Intermediate Unit (CAIU) in central Pennsylvania, reached out about a year ago to learn everything he could about the design of NGLC's Breakthrough Schools competition. He wanted to emulate it with his own local funding, grow a few local models, and serve as a hub for educators in his community who are interested in next gen learning.
He picked our brains about the best models in the country and then he built the opportunity to visit them into his grant structure. His leadership team and a team from the grantee schools planned visits in order to become knowledgeable, be inspired, and learn from the leading models in the country. As a result, this regional educational service agency quickly established its own school challenge grant program and is now growing a set of local demonstration schools. An example is East Pennsboro Area Middle School—one of the local grantees.
In this video, the school community describes its vision and goals after nine months of planning and at the beginning of what will be a three-year implementation journey.
What I love about this example is that Mark is a total self-starter adult learner who's walking the talk about leadership's role in owning the local condition set. Modeling learning and manifesting constructive, real world change. You may want to join him early next year when he co-hosts a regional personalized learning conference in Baltimore with iNACOL. There he hopes to convene some of the best school teams in the region to share and learn from one another. No one told Mark to do this, nor was there any dedicated funding toward this end. He's doing it all from scratch, which is often how things get done and what's at the heart of a learning and growth-minded community.
Start Exploring: Learn from other networks, schools, and harbormasters
The last example comes from the foundation community and is in keeping with this same spirit of learning, sharing, and designing for the needs of a local community or region. The Philanthropy Roundtable, a membership organization based in Washington, D.C. is interested in the role of learning networks in creating a robust, local ecosystem. The Roundtable will hold its annual meeting this month in Chicago, home to NGLC Regional Funds partner LEAP Innovations. The meeting includes visits to some of NGLC Breakthrough Schools: Chicago grantee schools. The post, 3 Personalized Learning Schools in Chicago, offers an example of what they might see.