Technology Tools
Launching a New Innovation? Don't Go It Alone.
October 30, 2014
Topics
Change Management
College & Career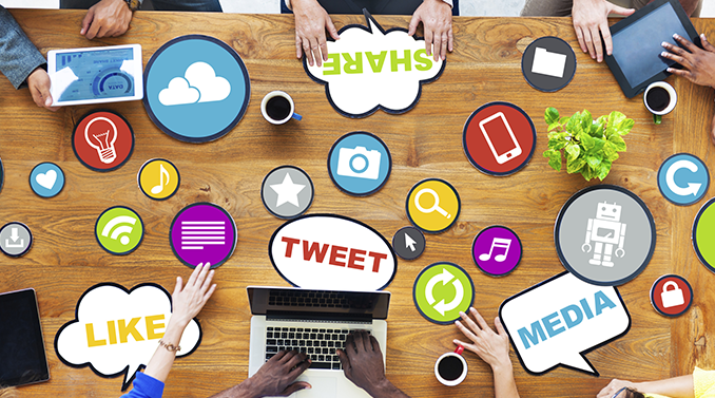 Technology Tools
Technology Tools
Educators often take advantage of educational technologies as they make the shifts in instruction, teacher roles, and learning experiences that next gen learning requires. Technology should not lead the design of learning, but when educators use it to personalize and enrich learning, it has the potential to accelerate mastery of critical content and skills by all students.
Learn More
Connecting with existing communities—whether virtual, institution-based, or consortia—is a promising strategy to effectively adopt technology-based student success initiatives.
What are the ideal conditions for introducing and scaling a new initiative at your college? What types of supports are the most beneficial to faculty and educators who are going out on a limb: whether to iterate a new teaching method, to adopt emerging technology, or a mix of the two? One of the NGLC Building Blocks for College Completion programs' seven practices in facilitating the adoption and success of student success innovations explores how to create a favorable launch:
"Turns out, what happens on OpenStudy is very much what we experienced in the NGLC community: teamwork, problem solving, engagement, leadership—a true Community of Practice. And what we experienced with NGLC was the power of a community to inspire us to exceed expectations."
—Preetha Ram, OpenStudy
Connecting with existing communities—whether virtual, institution-based, or consortia—is a promising strategy to effectively adopt technology-based student success initiatives. According to research by SRI international, the Building Blocks for College Completion program evaluator, projects that involved college systems or consortia appeared to have an easier time spreading their student success innovation to a larger number of campuses within those systems.
How can you replicate their success?
1. Build cross-institutional and virtual communities to share innovation-related resources and best practices. While some projects were part of existing communities from their inception—either built from fellow members in college systems, consortia, or open source communities—independent projects took it upon themselves to form communities of innovation by addressing shared challenges together.
Rather than 'reinventing the wheel', SUNY Learning Network integrated tech solutions developed by fellow grant recipients into their innovation. Drawing upon that network, they were able to work with the University of Central Florida (UCF) for its Blended Learning Toolkit, Carnegie Learning for a developmental math solution, and Iowa Community College Online Consortium (ICCOC) for support in designing learning concierge services.
2. Use inclusive governance to assure that an innovation community responds to local issues and that implementation aligns with goals and ideals.
Participants in the Western Interstate Commission for Higher Education (WICHE)'s North American Network of Science Labs Online (NANSLO) project included a large college system (Colorado Community College System), a Canadian higher education consortium (BCcampus), and several additional institutions. Although this was a complex partnership, by working together with a strong governance system, participants gained greater benefit from the NANSLO network.
Faculty representatives from each institution and multiple representatives from the Colorado Community College System formed a discipline panel for each subject area (e.g., introductory online biology, chemistry, and physics). Each panel then reviewed learning outcomes and curriculum for introductory online courses; recommended revisions and adaptations that resulted in NANSLO openly licensed courses; and made recommendations for developing experiments using NANSLO software and robotics to manipulate scientific equipment.
3. Create clear communication channels to coordinate activities.
A student success program encompasses many stakeholders, and SRI researchers noted that grantees commonly expressed coordination challenges across partners and institutions. Projects faced challenges in the coordination of the work itself and in administrative processes. (It's important to note that decentralized universities can benefit from applying coordination strategies similar to those employed by multi-institutional coordination.)
Grantees approached the coordination obstacle in several ways:
By designating faculty or staff coordinators: OhioLink hired a distributed group communication coordinator to manage the Scaffold to the Stars project's eight-node communication network; the team stated in their final report that this position proved instrumental in disseminating consistent messages to project members and to improving the timeliness of information exchange.
By introducing reporting mechanisms: Monthly project reports enabled tracking and kept the Open University's Bridge to Success project's steering group apprised of key activities, helping them to identify issues and disagreements and move to ameliorate them.
By establishing online and face-to-face meetings: UCF used a centralized communications hub for its diverse project team, which employed synchronous and asynchronous efforts such as webinars, document email blasts, etc. Partners also used previously scheduled AASCU academic affairs meetings for face-to-face encounters.
By leveraging technology tools: Central Piedmont Community College set up a Moodle project site so the primary user contacts for its Online Student Profile Learning System could share information and pose questions.
4. Capitalize on user community resources by implementing widely adopted tech tools and solutions. Many tech tools that support student success innovations are built using open source or widely adopted technologies that have existing user communities. These communities and related resources facilitate implementation and help others to discover best practices and improvements.
Sinclair Community College's Student Success Plan (SSP) System offers a compatible, flexible, tool that is standards-based, using Apache 2 licensing and open APIs. Its users can access SSP-specific resources like third-party support services to assist with installation and integration into institutional business processes and annual user conferences to collaborate, share best practices, and plan future SSP enhancements.
Eckerd College leveraged the open-source community of the Moodle LMA for its innovation, In-class Polling for All Learners (IPAL). Institutions that use the LMS can add the IPAL plug-in to encourage active, in-class student involvement. And because Moodle is open source, other users can develop and share enhancements, such as when the DePauw Open Source group collaborated with Eckerd to produce an IPAL app for Android phones.
---
This is the seventh post in a series on technology-enabled innovations designed to promote student success. Read the other posts, below, and view the infographic summarizing the findings from NGLC's first wave of grantmaking. All findings are drawn from an external evaluation conducted by SRI International as well as grant recipients' results and observations.
Launching a New Innovation? Don't Go It Alone [this post]