New Designs for School
NGLC releases profiles of latest grantees
November 28, 2012
Topics
Design Thinking
Tools for Next Gen Learning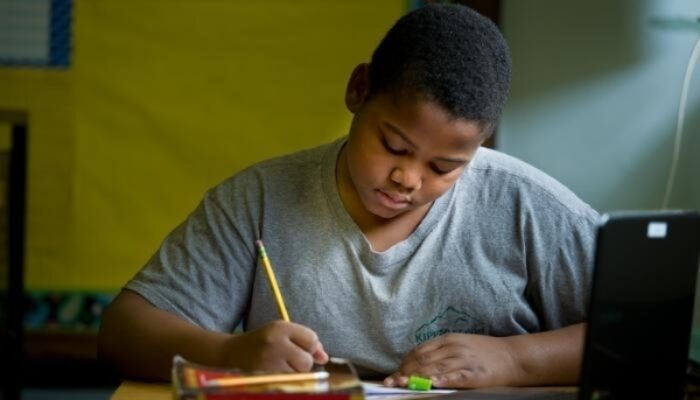 New Designs for School
New Designs for School
We've all had the experience of truly purposeful, authentic learning and know how valuable it is. Educators are taking the best of what we know about learning, student support, effective instruction, and interpersonal skill-building to completely reimagine schools so that students experience that kind of purposeful learning all day, every day.
Learn More
These one-page snapshots provide a quick overview of each NGLC school/college and their plans for breakthrough change.
*Editor's Note: These one-page snapshots were updated in late 2013.
Last year, NGLC launched a wave of funding aimed at surfacing examples of "breakthrough models" in education. At countless webinars and conferences, people asked us, "What, exactly, is a breakthrough model?"
At the time, we only had a sketch that we and our partners developed based on the principles at the core of our initiative.  Breakthrough models, we said, create learning experiences that put students at the center, using active and experiential learning to foster engagement and deepen learning.  Breakthrough models leverage technology to create personalized and self-paced learning. They think beyond seat time to provide access anywhere, anytime and on a timetable determined by the learner.
Technology-enabled breakthrough learning models have the potential to loosen the resource constraints of traditional models—time, human capital, and space. This flexibility allows differentiated approaches to content, assessment, pacing, and learning styles. But while a breakthrough model might rethink staffing and funding to foster sustainability, it still keeps student success at its core.
When we launched our RFP, we had a handful of names that we could use to exemplify breakthrough approaches in K-12 and higher education. Today, however, after announcing the last group of grantees for this wave in October, we aren't just guessing at what a breakthrough model might look like. We now have 30 grantees actively developing and launching truly breakthrough approaches to education.
The grantees' models reflect the original principles we outlined in the RFP—learner-centered design, competency-based pathways, anytime/anywhere access. But they each do so in different ways. Our K-12 school developers are literally tearing down the walls of time and space to let students draft their own learning plans and move between problem-based learning sessions, small group instruction, and individualized learning with adaptive, high-quality digital curriculum. In higher education, the grantees are dismissing the traditional credit hour in favor of academic programs that are flexible, self-paced, and grounded in competencies defined by the workplace.
Their plans provide a clear and concrete vision of what the future of learning looks like. By diving deep into their applications and interviewing their leaders, we now have a clearer picture of what breakthrough truly means.
In the documents below, we provide a quick overview of each of the grantees and their plans. After a brief introduction, each two-page profile provides a snapshot of key features of their model, the tools they plan to use, and a narrative that digs deeper into what makes their approach truly unique. The K-12 profiles showcase 20 blended schools opening in 2012 and 2013. Our higher education profiles describe 10 new degree programs launching in 2013.
Explore the profiles to get a quick overview of their work. To dig deeper, you can visit their individual grantee pages to see additional resources that include the narrated presentation decks submitted with their proposals.
Explore the Portfolio
Read Individual Profiles
Blended Schools (K-12)
Breakthrough Models (Higher Education)