Professional Learning
Preparing Teachers for Personalized Learning
August 20, 2014
Topics
Competency-based Education
Tools for Next Gen Learning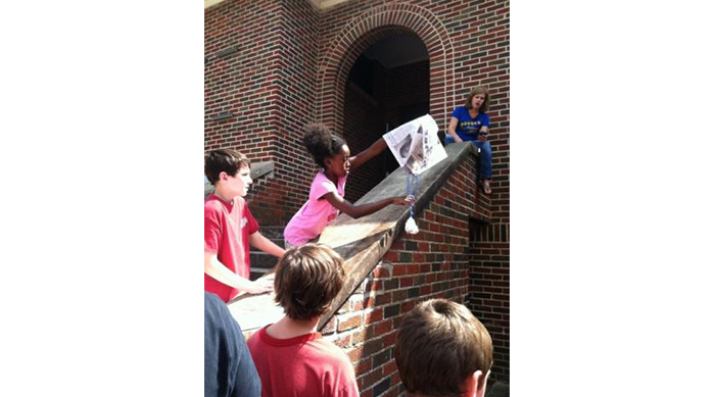 Professional Learning
Professional Learning
Educators are the lead learners in schools. If they are to enable powerful, authentic, deep learning among their students, they need to live that kind of learning and professional culture themselves. When everyone is part of that experiential through-line, that's when next generation learning thrives.
Learn More
A new teacher education program in Alabama prepares graduates for teaching in blended, competency-based, personalized learning environments.
Do you know any teachers who are trained to teach in a blended, competency-based, personalized learning school? Have you heard of any teacher education programs that prepare new teachers for the following:
take on the role of facilitator,
guide students through digital content and project-based learning,
manage laptops, tablets, and software,
manage classrooms where each student is doing something different,
share teaching responsibilities with other teachers in the same classroom, and
use a data dashboard to plan daily lessons, individualized interventions, and curriculum playlists?
Teachers trained through the CORE initiative are trained to develop and deliver instruction in new learning environments that incorporate hands-on projects and technology.
K-12 breakthrough model school developers in the NGLC network have told us that few teachers are trained specifically for this kind of teaching. And while a good teacher is a good teacher is a good teacher, the act of teaching is different in a personalized learning environment.
So my colleagues and I went searching among the 43 schools in the NGLC network to see what we could find out about next gen teacher preparation.
We uncovered a few strategies with promise. All but one of the initiatives that we discovered, though, were just too new to draw conclusions from yet (but I'll still share info at the end of this post; they are worth keeping on your radar). The one that caught our eye—because it was up and running and it focused on teacher prep specifically for personalized learning—was the CORE initiative between Piedmont City Schools and Jacksonville State University.
In their application to NGLC, Piedmont City Schools referenced CORE, writing,
"We are not aware of any other teaching program in the country—let alone in rural districts—that has a mission to train blended-learning teachers in a competency-based model."
So we asked Jodi Lewis at the Institute for Higher Education Leadership & Policy at Sacramento State University to include it in our Next Gen Tools series.
Read what we learned in Next Gen Tools: Pre-Service Teacher Learning Collaborative.
CORE, which has now grown to include 20 districts in northeast Alabama, was designed to help improve the preparation of student teachers for 21st century classrooms, as described by Jodi in the 2-page brief:
"A main goal is that, by working at Piedmont Middle School, JSU's graduates will enter the workforce trained to collaboratively co-lead a classroom, to utilize technology to improve student learning, and to utilize project-based learning and student-led inquiry in their classroom."
Published today, the brief describes how co-teaching with a Piedmont Middle School teacher and a JSU student teacher works. You'll learn how JSU incorporated new pedagogical training into their curriculum, how Piedmont provides teachers with professional development centered on co-teaching, and why the pre-service learning time for student teachers has been extended from one semester to one academic year.
Be sure to check out the artifact at the end of the brief: a co-teaching lesson plan matched with a video of the Piedmont teacher and JSU student teacher working together in the classroom.
JSU graduates, take notice: There may be a few personalized learning school developers across the country asking for your résumé!
Other Teacher Preparation Initiatives to Watch
Sposato Graduate School of Education, Match Education: Launched in 2012, this master's degree program is a data-driven, experiential program aimed to prepare "a very good first-year teacher." While not specifically geared toward blended and competency-based pedagogy, Match schools are defined by personalized learning, and the new pedagogies may be introduced into the graduate school given that Match Next, which opens this fall, incorporates blended learning.
Apprentice program, Valor Collegiate Academies and Vanderbilt University: Valor plans to partner with Vanderbilt to jointly train teachers in the Valor blended learning model. Apprentice teachers (that is, students in Vanderbilt's Master's of Education/Credential program) will work with a master Valor teacher during Academic sessions then teach their own 2-week Expedition course at the school with coaching from both Valor and Vanderbilt faculty. Apprentices will receive a master's degree, a Tennessee teaching credential, and potentially an endorsement in blended learning instruction. Valor also opens its doors this fall.
NYU Teacher Residency, Great Oaks Foundation: The partnership between Great Oaks and New York University's Steinhardt School promotes "excellent teaching" and is an opportunity for participants in the Great Oaks Tutor Corp to get their teacher certification while completing a year of credits toward a Master's degree. GO-NYC tutors enrolled in the NYU Teacher Residency program will certainly gain practical competency-based learning experience in the classroom since the GO-NYC model merges intensive tutoring with online, competency-based learning.
The ongoing Next Gen Tools series describes the innovations that breakthrough model developers—in K-12 and higher ed—need to create in order to make their completely redesigned academic and organizational models function effectively. View all published briefs in the series.