New Designs for School
Academy of Innovation and Leadership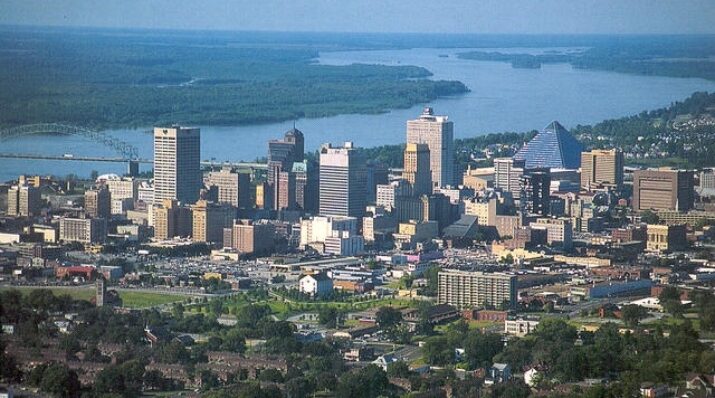 New Designs for School
New Designs for School
We've all had the experience of truly purposeful, authentic learning and know how valuable it is. Educators are taking the best of what we know about learning, student support, effective instruction, and interpersonal skill-building to completely reimagine schools so that students experience that kind of purposeful learning all day, every day.
Learn More
Ensuring the holistic success of students, breaking the cycle of academic failure and dropout

PLANNED SCHOOL:
School: Memphis Academy of Innovation and Leadership
Grades Served: 6-12
Location: Memphis, TN
Operator: The Academy of Innovation and Leadership Charter Management Organization
Operator Type: Charter
Setting: Urban
Students at Opening: 400
Students at Capacity: 700
HALLMARK FEATURES: Personalized learning, college success
The instructional model for the Academies of Innovation and Leadership (AIL) is based on the expertise and experience gained by leadership members at VOISE Academy, located in one of Chicago's most underserved communities, which has produced significant gains and success for its students. 
AIL will improve on this model and focus on skill mastery through individualized instruction and a flex model of blended learning coupled with a holistic approach.
An integral part of the model will be individualized learning experiences focused on a unique computer-based Response to Intervention (RtI) program, effective differentiation, and data-driven instruction. The approach will be self-paced and interdisciplinary. Ongoing student assessment is essential to AIL's instructional foundation. Flexible scheduling and highly personalized online programs and digital tools designed to increase mastery and minimize achievement gaps will guarantee growth for all students.  Empowering students with this instructional model will promote student engagement, motivation, and foster independent learners as leaders of their own educational experience.
The enrollment plan will begin with sixth grade in order to address the significant academic performance gaps that typically occur between fifth and eighth grade, reduce key academic deficiencies, and offer rigorous high school preparation. It will transform the traditional cycle of failure or disengagement historically experienced by many students due to outdated "teaching to the middle" educational models. Students' academic deficiencies will be met with targeted and engaging instruction, additional time, support and encouragement. 
Immediate response, instructional data, and progress affirmations will promote self-confidence and advocacy and replace educational apathy. With the guidance and encouragement of high-quality teachers, students will work at their own pace toward skill mastery and academic growth. The personal and academic growth achieved by students will ensure future prosperity for themselves, their families, and will be a positive reflection on the community in which they live.
People Working On This Challenge
See More