New Designs for School
Sprout & Co.
New Designs for School
New Designs for School
We've all had the experience of truly purposeful, authentic learning and know how valuable it is. Educators are taking the best of what we know about learning, student support, effective instruction, and interpersonal skill-building to completely reimagine schools so that students experience that kind of purposeful learning all day, every day.
Learn More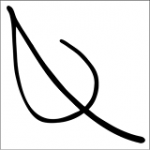 thesprouts.org/
Grant Type:
National Planning
Start Date:
Fall 2018
Startup Type:
New School
School: Powderhouse Studios (formerly Somerville STEAM Academy)
Grades Served: 8-12
Location: Somerville, MA
Operator: sprout & co.
Operator Type: Nonprofit
School Type: District
Setting: Urban
Students at Start: 40
Students at Capacity: 200
Hallmark Feature: Computational thinking in a project-based curriculum
Taking advantage of Massachusetts's Innovation Schools Initiative, this vocational lab school is a partnership between sprout & co. (which runs in- and after-school STEAM-based programs with youth and evening programs with adults) and Somerville Public Schools just outside of Boston.
Designed to serve struggling students, the project-based blended learning curriculum emphasizes computational thinking integrating the arts and sciences. A student's Individual Learning Plan helps manage the self-pacing and individualized opportunities to demonstrate mastery within each project that students undertake.
The goal is to cultivate independent investigators who 1) identify problems and questions which matter to them, 2) design projects and experiments to engage those questions, 3) rustle up the social, financial, and academic resources needed to follow through, 4) effectively manage themselves and those resources to execute those projects, and 5) reflect on their work, sharing it with an audience whose opinion carries weight.
Three-person teams of teachers—a social worker, curriculum developer, and project manager—support a cohort of 30-40 students each; called advisors, the teachers take on these differentiated team roles as well as contributing their subject area expertise.
The school development team envisions a scaling model that is a cross between R&D firm and think tank that focuses on design patterns; software, hardware, and curricula; stories and design principles; and human capital.
In 2016, Powderhouse Studios was selected as one of 10 XQ Super Schools and awarded $10 million for launching the school design that was developed with support from this NGLC planning grant.

People Working On This Challenge
See More