New Designs for School
Virtual Learning Academy Charter School
New Designs for School
New Designs for School
We've all had the experience of truly purposeful, authentic learning and know how valuable it is. Educators are taking the best of what we know about learning, student support, effective instruction, and interpersonal skill-building to completely reimagine schools so that students experience that kind of purposeful learning all day, every day.
Learn More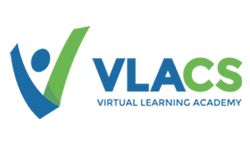 vlacs.org/
Grant Type:
National Launch
Start Date:
Fall 2013
Startup Type:
Redesign
School: VLACS Aspire
Grades Served: 5-12
Location: New Hampshire
Operator: Virtual Learning Academy Charter School
Operator Type: Charter
Students at Opening: 1,391
Students at Capacity: 2,058
Blended Model Type: Enriched Virtual/Experiential
Key Features: Experiential Learning, Competency-Based Model, Higher Education Partnership
The Operator: The Virtual Learning Academy Charter School (VLACS) is a successful statewide online charter school in its sixth year of operation with current course enrollments approaching 20,000. It is projected to have a 70 percent enrollment growth rate over the next five years. The school is not funded based on its student enrollment; instead revenue is earned only when students complete coursework and demonstrate learning. As the state of New Hampshire has created a policy environment that rewards and encourages competency-based approaches, VLACS Aspire is positioned to provide opportunities for students to move away from "school" being the place for learning to "school" being wherever learning occurs, whether online or in the community.
The Academic Model: VLACS Aspire proposes a new experiential-based blended learning model. In addition to traditional classroom-based learning, learning experiences in real-world, community-based settings may serve as the face-to-face component that is integrated with virtual online learning opportunities. The goal of the school's redesigned model is to create a nearly limitless number of learning pathways that best meet each student's needs.
VLACS Aspire is developing and implementing a 100 percent self-paced, competency-based learning model. Instead of a course-centric curriculum, the curriculum will be framed around a map of required competencies.
With the support of an online instructor, students may master each competency through independent learning, projects, internships, work, online courses, face-to-face courses, hobbies, tutoring services, service learning, or a combination of these activities.
In new competency-based, service-learning opportunities—distributed learning teams—students work collaboratively on authentic learning projects with mentor-leaders from various industries.
In partnership with higher education institutions, VLACS Aspire offers students the opportunity to earn an Associate's degree or college level certificates through competency-based dual credit courses.
The Organizational Model:
Students can enroll and start learning on any day of the year.
The VLACS technology infrastructure is cloud-based and designed to scale as the number of students served increases.
The organizational structure is designed to rapidly increase instructional, support, and/or administrative staff if and when it is needed.
People Working On This Challenge
See More